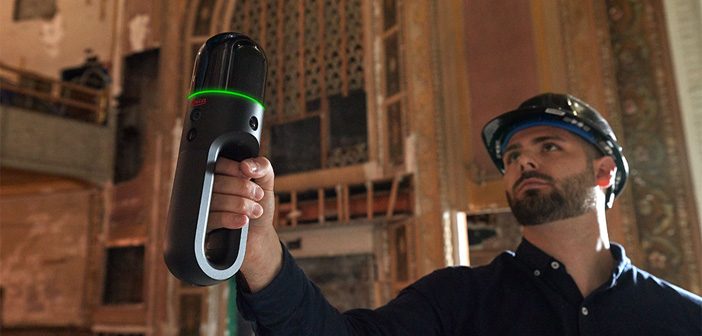 Join us for our Reality Capture Roadshow!
We'll be launching the eagerly anticipated Leica BLK2GO handheld mobile laser scanner as well as showcasing our wider suite of reality capture solutions.
This roadshow is ideal for anyone interested in the evolution of laser scanning including existing and new users.
Reality Capture Roadshow Content:
Leica BLK2GO Launch
Get up close and personal with the recently released Leica BLK2GO handheld imaging laser scanner at the official New Zealand launch of this innovative addition to the Leica suite of laser scanners.
The Leica BLK2GO seamlessly captures 3D environments while the user is in motion, whilst continuously creating a digital representation of reality in the form of 3D point clouds. The Leica BLK2GO's compact and handheld design allows a much greater degree of mobility and access to spaces and objects that may have been difficult or impossible to scan before. With simple, one-button operation and a lightweight design, this is game-changing technology
Reality Capture Showcase
Leica Geosystems leads the world in reality capture solutions offering a wide range of technology targeted towards different workflows and deliverables. In this Round Robin style showcase we'll take you through the range and offer attendees a deeper understanding of the different capture techniques and ideal use cases.
The following areas will be covered:
Cloud to Cloud Workflows
Survey Procedure Workflows
Mobile Scanning Workflows
Aerial Mapping Workflows
Deliverable Extraction Workflows [by CADPRO]
Reality Capture User Workshop 
An optional reality capture user workshop will be available for those attendees wanting to stay on and delve deeper into software and workflows. This will be followed by a question and answer session providing the opportunity for feedback and an open forum discussion.
---
Event Info
Join us at one of our free breakfast events across New Zealand:
Reality Capture Roadshow
NORTH ISLAND:
SOUTH ISLAND:
Wellington

Meetings on the Terrace [152 The Terrace]

Tues 18 Feb 2020: 8am – 11.30am

Christchurch

The Welder [44 Welles St]

Tues 3 Mar 2020: 8am – 11.30am

Auckland – Fully Booked!

Unitec [Mount Albert Campus]

Thurs 20 Feb 2020: 8am – 11.30am

Dunedin

Otago Museum [419 Great King Street]

Weds 4 Mar 2020: 8am – 11.30am
Register now to secure your seat:

---
SHARE THIS ARTICLE