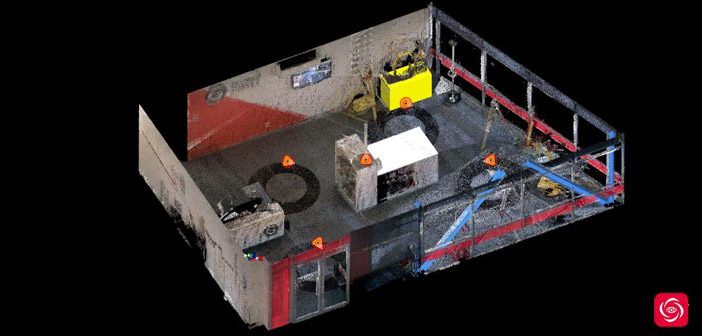 Come and take a virtual walk through our Christchurch Showroom to see what can be achieved with Leica BLK360 data and Leica TruView Cloud software.
We scanned our showroom in Christchurch with the Leica BLK360 imaging scanner, processed the data in Cyclone Register 360 and exported to Leica TruView Cloud.
In Leica TruView Cloud we added geotags inside the data to hotlink products to our website.
This tool is an effective way to easily share crucial information between project stakeholders. It is now possible to see and share your project's accurate dimensions and 3D photo-realistic imagery.
---

---
Leica TruView Cloud:
TruView Cloud is the industry leader for easily and intuitively sharing point cloud data, design models, mark-ups, and more. TruView Cloud software is the smarter way for anyone in your project ecosystem to access, view, analyse and collaborate using digital reality data.
Now, everyone who is part of your project can access important, dimension correct, photo-realistic digital reality environment from anywhere, anytime and on any device.
With Leica TruView Cloud you can:
Share point cloud data via intuitive, easy to use interface with no CAD or 3D skills required
View virtual, photo-realistic visits to project sites
Access data from anywhere, anytime, from any browser and on any device [no plug-in required]
Secure access to your TruView site via user login
Choose to make your page public to market your service
Enable users to view, pan, zoom, measure and markup
Access simple yet effective back-end server administrator tools
Talk to us about how to share your project data with colleagues allowing them to access and interact with it from anywhere using Leica Truview Cloud.
SHARE THIS ARTICLE