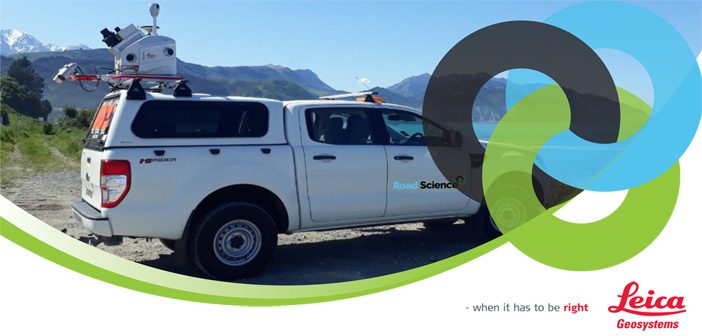 We're pleased to announce that Downer NZ have secured New Zealand's first Leica Pegasus: Two [Ultimate] Mobile Mapper.
The revolutionary Pegasus: Two captures spatial data using a combination of Inertial Measurement Unit [IMU], cameras, GPS and laser profiling technology delivering geo-referenced data for multiple applications.
A key benefit is the Pegasus: Two's ability is to significantly speed up the data capture process.
When mounted on a vehicle, a large portion of the data capture can be completed with the vehicle traveling at regular speeds and often that means that the road can remain open. This increases safety by removing the need for Surveyors to be on the road and reduces the requirement for traffic management planning.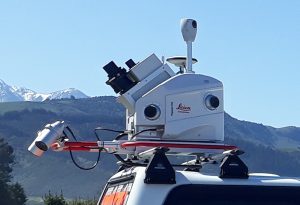 Leica Mobile Mapper
This high-speed Profiler delivers 1,000,000 points across 200 line scans per second, combined with the imagery stitched together by the IMU & GPS it delivers a complete 3D dataset.
The new Pegasus: Two will be operated by Road Science, a Downer NZ company, committed to delivering superior road and pavement solutions for longer lasting roads across New Zealand.
The accompanying Leica software suite delivered together with the Pegasus: Two supports the end-to-end mobile mapping workflow – from data collection to feature extraction. With best-in-class automated batch processing and network extraction work, the Leica software will allow Road Science to obtain project deliverables faster than ever before.
Road Science's Pegasus: Two is ideal for road, rail or water surveying and captures calibrated imagery and point cloud in one pass. It has an additional two external cameras used for pavement analysis – crack, roughness and rut detection. Cameras can rotate 360° so they can also analyse structures.
Later this month, Lennon Bedford from Global Survey and Leica Geosystems will be providing advanced training to the Road Science and Downer NZ technical teams to enable them to get the best results from their new Pegasus: Two [Ultimate].
---
---
SHARE THIS ARTICLE