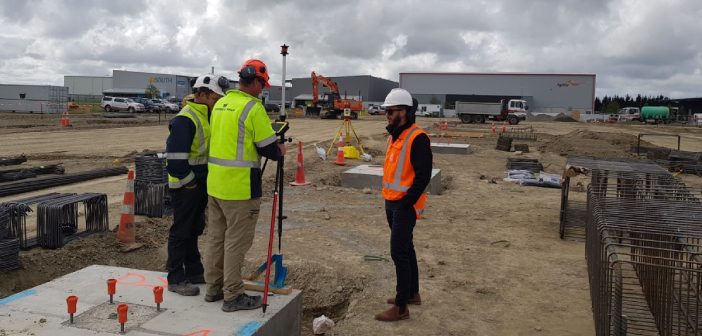 Hanham & Philp Contractors are proud of their rich history. Originally founded in 1979 they've built up an impressive body of work specialising in commercial buildings, community facilities and heritage renovations. With a staff of around 70, they are well-known in the Canterbury area as leaders in their field.
Having been involved with many of the more complex commercial builds in Christchurch, Hanham & Philp Contractors have won many awards, but are perhaps best known for their post-earthquake rebuild of the iconic St Margaret's College chapel, auditorium and gymnasium which earned them a NZ Commercial Building Award.
"We aim to remain a leader in the construction industry and to set and maintain standards of performance that others will aspire to. We are committed to the ongoing training of our people to ensure we have a growing talent base and strong skill sets within our industry and into the future" – John Parish, Director – Hanham & Philp Contractors
The desire to excel in all aspects of the business drove Hanham & Philp Contractors to investigate the potential efficiencies of digital construction.
Following a demo of the Leica iCON iCR70 Total Station they saw the efficiency gains straight away. Some work that would normally take one & a half days to complete would now only take a couple of hours and use fewer personnel.
"We've fully embraced the no-strings approach! Once we saw it in action, we just couldn't believe how much more efficient it would make setting out, dilapidation and verticality checks." – Mark Paterson, Site Manager – Hanham & Philp Contractors
---
 
Working faster with higher accuracy
Hanham & Philp Contractors have equipped their team with the hardware, software and knowledge to embrace modern digital layout methods. Now they have the ability to work faster and with higher accuracy.
They're using the popular Leica iCON Build software with their new iCON iCR70 total station, which is an incredibly powerful but easy to use program, designed to be intuitive and used by teams across multiple projects.
One of the most attractive features of the Leica iCON range is that the software is the same across a wide range of hardware, this is great news for large teams who only need to be trained once on one system, but can then operate any number of instruments from the same interface. Less time spent training equals less pain when implementing new equipment down the track.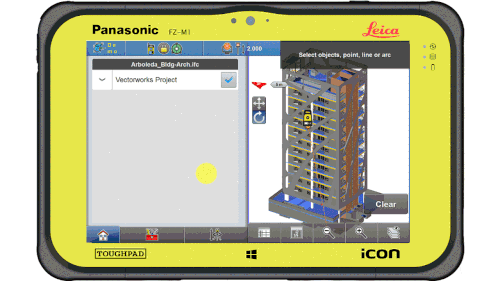 "Hanham & Philp Contractors will benefit greatly from the improved speed and accuracy of the Leica iCON iCR70. Combined with the simple and easy to use software, this solution is a true game changer in the vertical construction industry. With the unparalleled support we offer all our customers, they are set to maximise productivity on future projects" – Dave Coombs, Construction Specialist – Global Survey 
Working with fully rendered models in IFC format, enables the user to layout directly from the design model in the field. The Leica iCON iCR70 also offers advanced functionality and features an integrated 4G modem for transfer of construction data between design office and the instrument onsite for even more efficiency.
Our Christchurch team were on hand to provide training for the Hanham & Philp Contractors team, and in a very short amount of time they were able to digitally layout complex structures with improved accuracy and efficiency.
We're really pleased we called the guys at Global Survey, they've made it easy to embrace new technology. Our team love the new instrument and it's fair to say they've mastered how to use it really quickly" – Mark Paterson, Site Manager – Hanham & Philp Contractors
---
Are you ready to embrace the no strings approach?
---
SHARE THIS ARTICLE