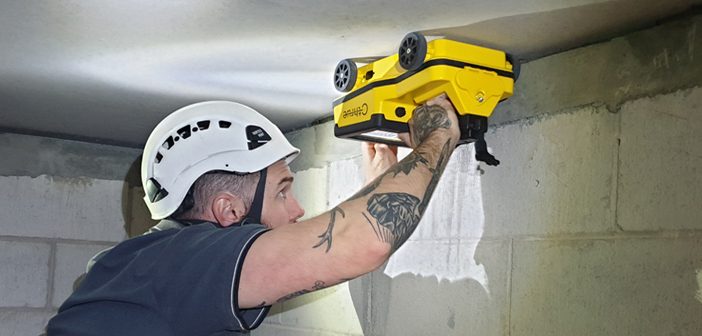 Seeing Through Concrete Structures
How can contractors know what lays behind a concrete wall, ceiling or floor? Concrete scanning reveals what's buried in concrete and is a crucial step in building and construction engineering projects. Knowing the locations of obstacles such as rebars, voids, post-tension cables, cavities, and conduits allows engineers to make better decisions on where to cut or drill, as well as assess safety risks.
Concrete Scanning is a reliable way to accurately locate what lays beneath concrete. The C-thrue Concrete Scanner is an all-in-one solution that harnesses the power of the latest Ground Penetrating Radar technology to deliver real-time data analysis onsite.
Designed specifically for accuracy and to reveal true data, the C-thrue Concrete Scanner delivers real-time analysis of concrete structures, with an advanced external controller that allows for easier and faster data interpretation.
Users are assured of more efficient results when concrete scanning with the C-thrue, which can be used on a variety of projects including general construction sites, building renovation, overpasses, monuments, bridges, and tunnel surveys.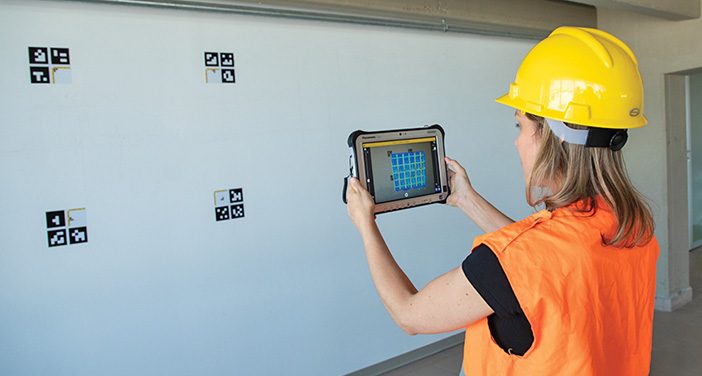 Accurate Concrete Scanning
The C-thrue features dual antenna polarisation which allows the scanner to detect deeper levels of rebars. Its automatic position and navigation system eliminates the need for manual methods such as paper grids allowing for processes to be completed efficiently while avoiding human error.
It also simplifies the data for you by visualising it with augmented reality for 3D data visualisation and can be shared in real-time or intervals.
Designed for Flexibility and Easy Transport
Now it's easy to scan for buried obstacles anywhere onsite, even in challenging locations such as under ceilings, under decks, in tunnels or on walls. For concrete scanning in difficult to reach areas, the C-thrue has a lightweight telescopic pole and external controller.
---
Enquire now for more info or a demo of the C-thrue Concrete Scanner:

---
SHARE THIS ARTICLE