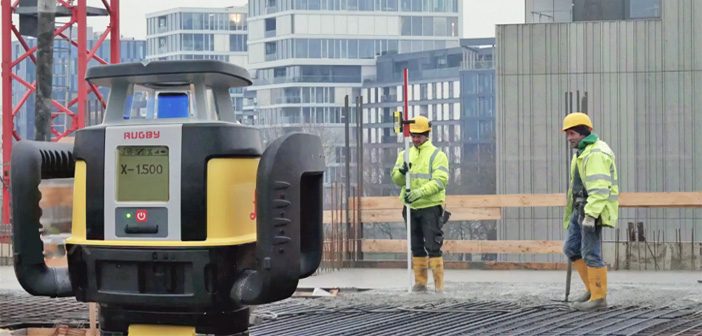 The revolutionary and unique design of the Leica Rugby Upgradable Lasers enables users to gain maximum performance and functionality without the need to purchase a separate model in the future. The Leica Rugby CLH & CLA Lasers are able to be upgraded, so that users get the most out of their investment in Leica technology.
Leica Rugby Upgradable Lasers are also designed for superior durability, ease of use, and rugged performance on construction sites.
Designed for Simplicity
Leica Rugby Upgradable Lasers are designed to minimise the risk of human error, saving money and time. Operating a Rugby Laser is incredibly simple due to the implementation of a one-button operation with fixed settings that cannot be changed. Users only need to choose the functionality to get the job done.
Meanwhile, the status, speed, and appropriate grade on the laser are set on the Leica combined receiver/remote control which also remotely directs the lasers. The speed of rotation can be changed from a distance in real-time.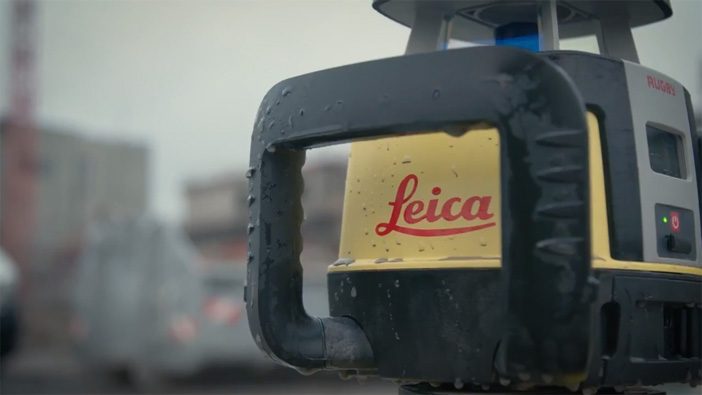 Durability & Safety Protection
Experience complete peace of mind with the durable and protective design of the Leica Rugby Upgradable Lasers. They are made from shock-absorbing materials to protect the bodies in case they are dropped or toppled over while on tripods. The glass cage on the top of the laser is protected by a rubber cover.
Both models are also IP68 sealed meaning they are fully dust and waterproof, to give users the flexibility to operate in all weather condition. If it rains there's no need to pack the laser away and stop work. Leica also offers a 5-year warranty as standard across the CLA/CLH range.
Optimised Features for Construction Applications
The Leica Rugby Upgradable Lasers are ideal for construction applications where simplicity, durability, and flexibility are significant factors for reducing costs and risks as well as provide full functionality to complete the task at hand.
The Rugby CLH stands for Construction Laser Horizontal and is perfect for horizontal and simple slope applications such as concrete and form-work levelling, height checking and land levelling. Meanwhile, the Rugby CLA stands for Construction Laser All-Rounder and is suited for horizontal and fully automatic grade applications with the capability to perform any levelling, aligning and squaring tasks.
The option to upgrade the basic laser models enables the user to buy one laser for their needs now, safe in the knowledge that they can upgrade to advanced functionality at a later date. This means that you are only paying for what you need now, but can be assured of maximum return on investment.
---
Enquire now for more information or a quote on Leica Rugby Upgradable Lasers:

---
SHARE THIS ARTICLE