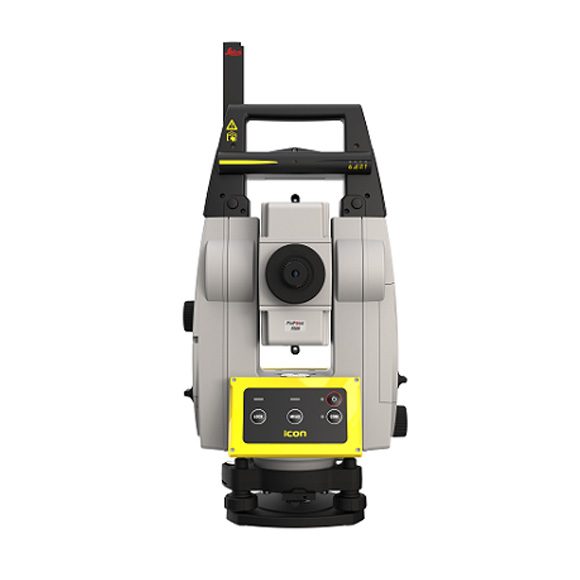 Leica new total station, the Leica iCON iCR70, facilitates the move from traditional analogue measurement methods to modern digital layout techniques, which are a necessity within modern BIM processes and achieve the high productivity and accuracies demanded by the building construction industry. iCR70 can be used by the existing construction workforce with minimal training and do not disrupt existing construction processes.
Leica iCON iCR70 allows users to:
Layout lines for footings or chalk line for formwork on foundation
Layout points on blinding layer such as pipe insert or cut-outs before pouring concrete
MEP layout of hanger locations for HVAC and duct work, inserts and slits for sheet metal work
Fully automatic layout routines of points on floor or ceiling and lines for pipe wall penetrations
Prepare and execute construction tasks faster, simpler and more accurately. This robot, tailored to your construction needs, is designed for one-person operation, giving you approximately an eighty per cent increase of productivity over other conventional layout practices.
The iCON iCR70 is your best partner for construction layout, helping you to simplify your work on site, be on time and under budget. With a bullet-proof set up routine, you can be confident that you have the right set up.
Leica iCON iCR70 features:
4 buttons keyboard for simple operation
Fast prism search by patented technology SpeedSearch
Stable data communication with long-range Bluetooth® (up to 400m)
Aligned to modern BIM processes, fully-rendered 3D design models can be easily shared via ConX from the design office to the field crews.
Protect Your Total Station with Leica LOC8
Leica LOC8
is a positioning, tracking and locking solution for Leica total stations, which enables users to remotely track and lock instruments on demand.
With this feature users can remotely lock and unlock their total stations, receive notifications of the total station's whereabouts, and set up geo-fencing to ensure that instruments are not removed from specified areas. These features help to minimize the risk of theft and the costs involved with replacing expensive equipment.
Leica LOC8 can be installed at the time of purchase or it can be retrofitted by a Leica accredited Technician at one of our Service Centres.
AP20AutoPole for Construction:
The Leica AP20 AutoPole is a smart system that allows you to work faster while reducing mistakes across all construction related tasks. The combination of an intelligent sensor module with the new AP Reflector Pole enables three distinct, powerful possibilities to anyone working with our robotic total stations and field controllers: the ability to identify individual targets, automatic pole height readings and measuring with a tilted pole.