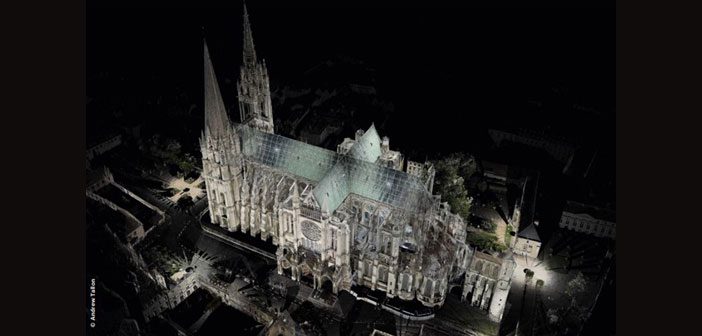 Time is not always a friend to our treasured and historic structures. Whilst these structures present architectural challenges as they age, the need to preserve and evolve each one carefully and thoughtfully is necessary for their long-term survival.
Around the world, architecture, engineering and construction (AEC) professionals work to implement new technology in renovation and construction projects for historical sites. Reality capture solutions such as 3D laser scanning are critical to understanding the infrastructure and building accurate blueprints of these buildings, preserving them for future generations.
In this article, we look at a few examples of where 3D laser scanning has played a vital role in heritage conservation.
Notre-Dame Cathedral – Paris
An iconic piece of Gothic architecture and a source of national pride and identity for France, the losses sustained by the Notre Dame Cathedral fire in April 2019 were incomprehensible and made headlines across the globe.
While the famous bell towers were saved and many important artworks and artifacts were evacuated from the structure, flames destroyed the roof and spire of the cathedral and ensured that any restoration and rebuilding process would be a difficult and complex challenge.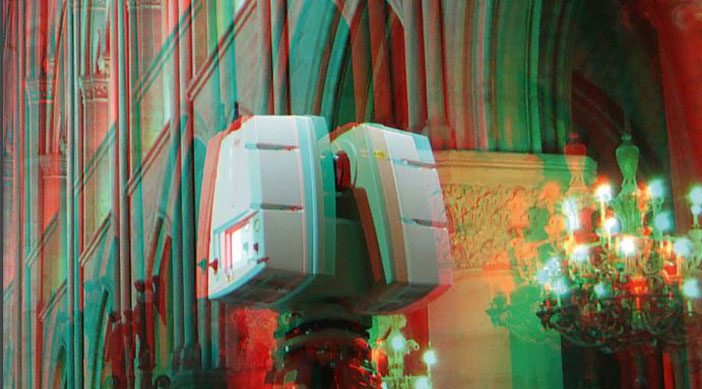 Despite the tragedy, there was some hope for a faithful restoration of the cathedral. Thankfully, Andrew Tallon, an architectural historian and professor at Vassar College, had captured the entire structure in 2010 with a Leica Geosystems laser scanner.
Unfortunately, Tallon has since passed away but he will be remembered as a pioneer in his field. The work he left behind represents an important set of data that will inform restoration experts on how to rebuild the cathedral, a task which is estimated to take 10-15 years.
Read the full Leica Reporter Magazine article.
Opera House Theatre – Rhode Island
At 150 years old, the Opera House Theatre in downtown Newport, Rhode Island is one of the oldest surviving theaters in the United States. The team tasked to restore this historical building needed to make it a functional 21st-century performance space.

With the help of the Leica BLK360 laser scanner, the Opera House Theatre's unique architecture will be enjoyed by a new generation of patrons as home to the communities performing arts program.
"This place has always been Newport's connection to the rest of the world," said Liz Drayton, head of Patron Relations for the Opera House. "It has always been a testing ground for new technologies, new ideas and new performances. By restoring this theater, we are simply returning to the Opera House's origins."
Royal Palace – Madrid
In 2018, a project began to digitally record the Royal Palace in Madrid Spain, capturing the current state of its interior and exterior, as well as create a 3D model of the structure.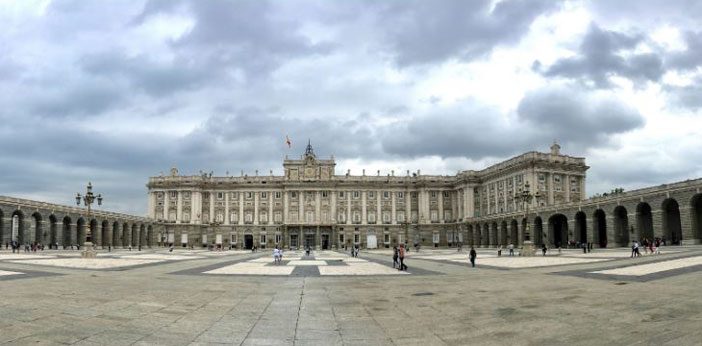 With the help of 3D scanning technology from Leica Geosystems, data and information that was previously unavailable has now been identified. Details like the exact number of rooms and windows in the Palace, as well as ones that had been covered up or modified since the construction of the residence, are now a matter of historic record.
Statue of Liberty – New York City
Last year, architect Paul Davidson and his team spent 10 nights inside the Statue of Liberty in New York City to complete a laser scan of the structure, the first of its kind.
In partnership with the U.S. National Park Service Historic American Buildings Survey, Davidson sought to capture this iconic landmark to create a unique virtual tour for guests to experience the site like never before, including a 360 view in the crown and access to areas that are off-limits to the public.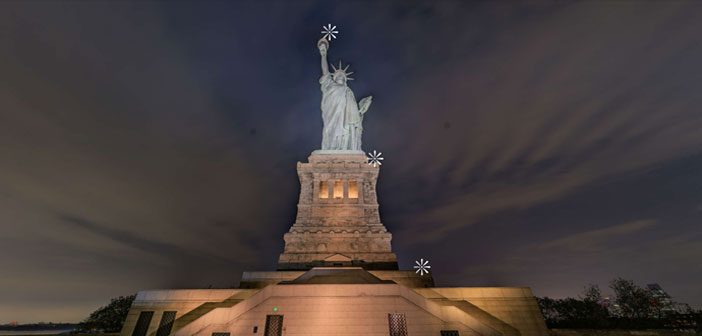 Access to the virtual tour of the Stature of Liberty was made public in May 2020 through the National Park Service's web portal here
The 3D scanning data will also be used as a digital blueprint for future research and reconstruction should anything happen to the statue.
"This is a record that will have many uses down the line—should they need to make some alterations for social distancing, they've got a 3D model to map that out," said Davidson in a recent CBS Sunday Morning interview.
---
Capturing Data For Future Preservation Efforts
Historical preservation plays a crucial and important role in the telling of our world's most treasured stories. Thanks to 3D laser scanning many sites and structures can now be digitally preserved  to be appreciated for generations to come.
---

"With the latest innovations in laser scanning, we're able to preserve these precious architectural works of historical significance by creating digital twins that can be leveraged from anywhere at any time for a variety of functions, from tourism to facilities management."

"This technology provides generations to come the ability to enjoy these crucial monuments of human achievement. Additionally, it provides future architects, designers and other AEC professionals with a means for drawing inspiration for the buildings of the future."

Justin Barton, Senior Product Manager – Leica Geosystems

---
Historical preservation projects often involve introducing new systems, technologies or features, and modifications must be sensitive to the current site or structure. Reality capture enables us to visualise every centimetre of what is already there and better identify changes that limit any disruption to the integrity of the original space.
Around the world, laser scanning advancements are enabling the digitisation and preservation of important historical buildings and creating unique experiences that previously would have been unimaginable.
---
For more info on Leica laser scanning solutions email our Reality Capture Team – info@globalsurvey.co.nz
---
Sign up to receive Global Survey news, updates, customer stories and new product releases!

---
SHARE THIS ARTICLE