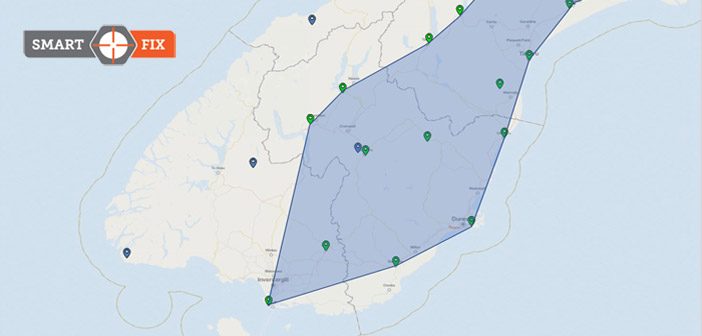 The SmartFix RTK Network has recently added two new sites to provide better coverage in the lower South Island.
Great news for anyone working in the Otago or Central Otago areas.
The new sites are located in Ranfurly [GSRA] and Alexandra town centre [GSLX].
SmartFix is available to users of all brands of GNSS equipment and delivers:
cm level real-time kinematic corrections in NZ GD2000
post-processing solutions
sub-meter GIS corrections
We are actively growing the SmartFix network with access to an additional 8 sites added this year bring the total to 90 sites across the country. We're well on the way to achieving our mission of 100% NZ coverage.
---
Join Us!
Thinking of joining NZ's Most Extensive GNSS Reference Station Network?
Join us for a free 30 day trial, no credit card required and no obligation. Our dedicated support team will have you up and running in no time.

SHARE THIS ARTICLE