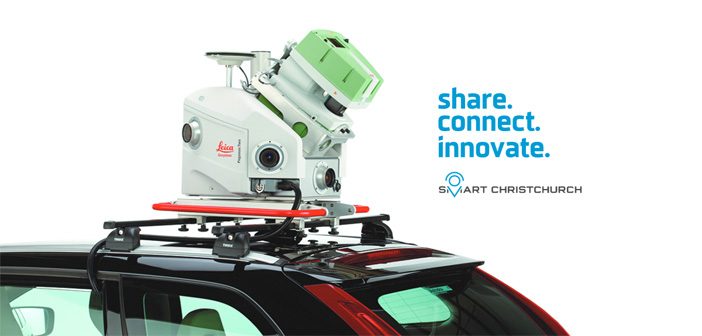 The Global Survey team will be exhibiting at next week's Smart Christchurch Innovation Expo alongside Christchurch City Council. We'll be showcasing the latest Leica Geosystems reality capture technology including the Leica Pegasus: Two Mobile Mapper which is currently being trialled as part of the Smart Christchurch initiative.
The Innovation Expo is organised by the Christchurch City Council's Smart Christchurch programme to showcase some of the exciting, cutting edge technologies being developed across the city.
The Expo is about looking to the future and giving the public a glimpse of some of the new technologies and approaches that are coming Christchurch's way. It's a chance for the public to learn about the trialing of new technologies to help create a more connected Christchurch.
UAV Surveys and 3d Modelling
UAVs or Drones have become increasingly popular over the years for collecting imagery for various reasons. The Christchurch City Council survey team has adopted this technology to capture hundreds of images over various sites, and then processing those images to produce detailed 3D models. This technology has been adopted to model: slips for hazard assessment, Cathedral Square, the Coastal Pathway, construction project monitoring, and modelling Taylors Mistake Baches relative to legal boundaries.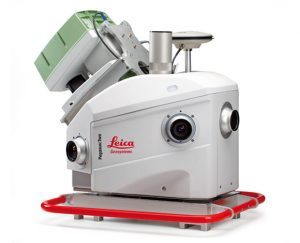 Trialling The Leica Pegasus: Two Mobile Mapper
The Smart Christchurch initiative incorporates the use of Mobile Mapping technology to rapidly capture large datasets that will benefit multiple end users within Christchurch City Council.
The project is unique and innovative as it requires collaboration across teams which affects workflows and the way people interact with data. The project proof of concept is attempting to demonstrate significant time and cost savings, and expanding the client base to more end users.
Additionally the use of this technology reduces risk to staff by removing the need to work within the road space. Similarly, our use of UAV technology to deliver 3D models and accurate imagery allows staff to work more efficiently.
The Leica Pegasus: Two trial involves council staff from the survey team, roading and traffic design team, transport team, asset management specialists and the BIM initiative. The trial will also test software and data storage needs.
Mobile Mapping Christchurch City streets
The mobile mapping trial is being run to test potential benefits which include quicker delivery of data, reduced costs for data capture, reduced risk to staff and public by removing surveyors, engineers and other inspections from the road corridor to the office.
The data that the Leica Pegasus: Two mobile mapper captures includes point clouds and imagery. Simply viewing the data in a 3D point cloud provides a wow factor. Because of the richness of the dataset it appeals to a wide audience and sparks the imagination with what you can do with it. Similarly, the UAV work produces 3D models of sites.
---
Visit the Christchurch City Council's stand at Smart Christchurch next week to experience the interactive 3D design generated from the data captured during the Leica Pegasus: Two trial.
Smart Christchurch Innovation Expo – Mon 9 Sept 2019 | Christchurch Town Hall – 86-88 Kilmore Street
---
SHARE THIS ARTICLE