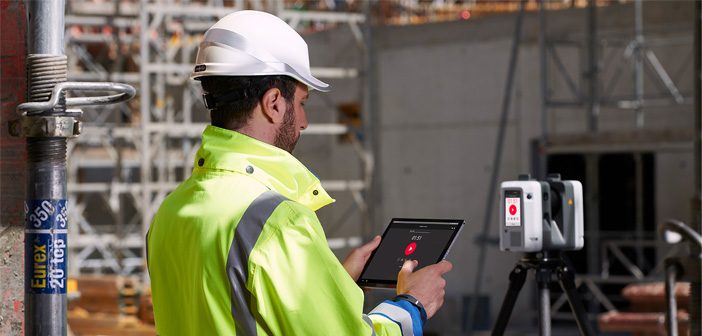 ** This webinar has already happened but the recording is now available. **
'The Power of Scanning' webinar will discuss and introduce the new Leica RTC360 3D Reality Capture solution from data capture to in-field verification and preregistration.
The new Leica RTC360 is a new ultra-fast medium-sized 3D laser scanner designed to quickly capture rich data while simplifying both infield and office workflows.
This webinar will discuss the Leica RTC360 solution from data capture to in-field verification and preregistration with Leica Cyclone FIELD 360 mobile-device app and final processing and delivery via Leica Cyclone REGISTER 360 and the TruView and JetStream product families.
New and experienced users alike will appreciate this next generation scanning solution. The highly-portable RTC360 is intuitive yet powerful, enabling professionals to reduce capture time while collecting more data than ever before. Capture scans, and High-Dynamic Range (HDR) imagery in less than two minutes while simultaneously recording the scanner's movement from station to station to pre-register scans without manual intervention. Even add GeoTagged assets to better reflect site conditions and boost your team's situational awareness.
Learn how Leica Geosystems best-in-class R&D team has revolutionised the 3D laser scanning world for the second year in a row.
The Power of Scanning Webinar – 25 July, 17.00 CET (4:00 AM Saturday / New Zealand time). REGISTER HERE
Although the timing is not ideal for New Zealand, if you register a copy of the webinar recording will be sent to you by email.
SHARE THIS ARTICLE