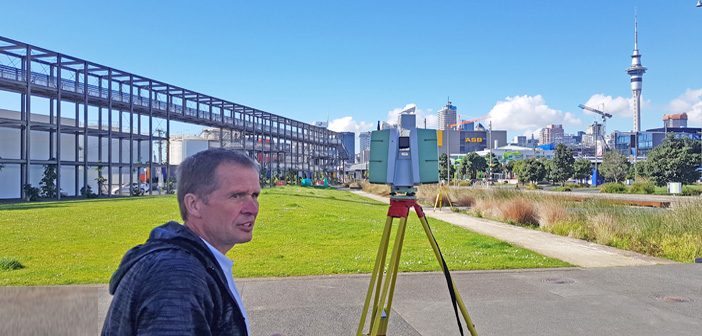 This week we welcomed Product Manager, Hans-Herbert Tuexsen who was here from Leica Geosystems Switzerland to verify our new Auckland HDS Calibration Range. We're please to say the range passed with flying colours and we are now able to offer HDS calibration through our service centre.
This is the first facility in New Zealand to be able to comprehensively calibrate laser scanners. Previously scanners had to be sent overseas which was costly and it could take weeks before the unit was returned.
The HDS Calibration Range verifies the instrument is within specified tolerances and simultaneously re-calibrates the angles and offsets, range parameters and tilt sensor parameters.

Laser scanners should be calibrated at least annually or after any hard shock or stress with can cause deviations and influence system accuracy.
We operate the largest and most sophisticated survey & construction instrument service centre in New Zealand offering servicing, calibration and repair. Our Leica accredited service technicians service, calibrate and repair instruments to the same standard as the Leica factory in Switzerland.
SHARE THIS ARTICLE