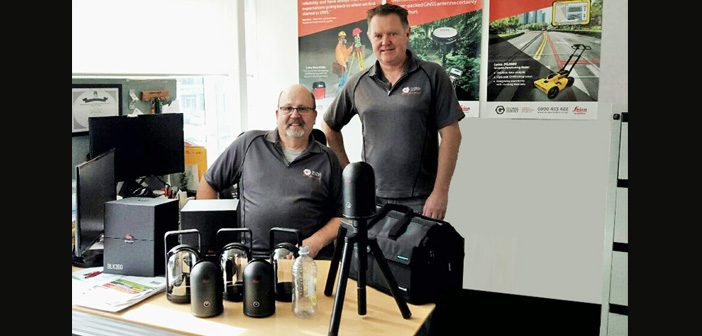 This is a day we've been looking forward to for a while now, we've just received the first Leica BLK360 units in NZ!
The survey team here can't wait to get to grips with this exciting new laser scanner. On first impression, it's gorgeous matt-black exterior, tripod and custom carry case are very stylish and the unit itself is even more compact than we were expecting.
Official NZ Launch Date
You can be sure we'll be putting the BLK360 through it's paces, testing all the features [including thermal imaging] and exploring the workflow capabilities before the official NZ launch on Tues 17 October 2017.
More BLK360 Video
The Leica BLK360 captures the world around you with full-colour panoramic images overlaid on a high-accuracy point cloud. Simple to use with just the single push of one button, the BLK360 is the smallest and lightest of its kind. Anyone who can operate an iPad can now capture the world around them with high-resolution 3D panoramic images.
Watch Juergen Mayer, Leica HDS Business Director, talk about the BLK360 imaging laser scanner:
SHARE THIS ARTICLE