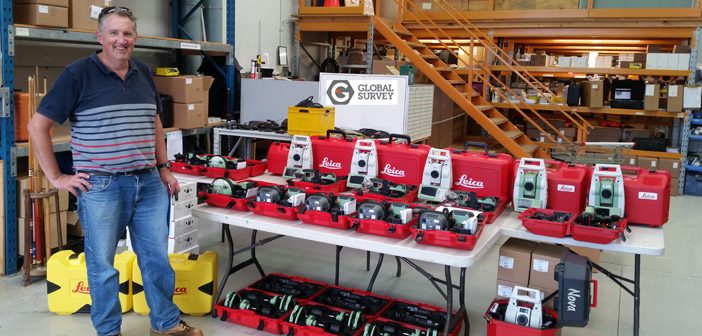 We're proud to be supplying Leica Geosystems survey technology, software and services to the Northern Corridor Improvements [NCI] project shortly underway on Auckland's North Shore.
The NCI project is a four year programme to build a continuous motorway route from the North Shore to/from the Western Ring Route. It will create a new connection between the Northern Motorway [State Highway 1] and State Highway 18 allowing traffic to bypass central Auckland.
The NCI survey team will be making good use of Leica Total Stations and GNSS Smart Antennas including the new Leica GS18 T GNSS RTK Rover with true tilt compensation and the cutting-edge Leica Nova MS60 self-learning Multistation.
"We've chosen the latest Leica innovative technology as the best solution to deliver faster outcomes and minimise safety risks for the team". Julian Vos – Survey Manager, Northern Corridor Improvements
On a project of this scale, surveyors will spend a significant amount of time working alongside a busy motorway and busway. The Leica GS18 T increases safety by enabling the team to tilt the pole to take measurements therefore limiting time spent directly adjacent to the motorway.
As the world's fastest GNSS RTK Rover, the Leica GS18 T enables the Surveyors to concentrate on what they are capturing and their surrounding environment rather than having to focus on the pole bubble. This enables faster and safer capture techniques than traditional methods, reducing time spent at the roadside. The knock on effect is considerable; less survey time spent at the roadside means less traffic disruption and less traffic management planning resulting in increased efficiency and safety.
The team will be using revolutionary 3D field survey software Leica Captivate to turn complex data into the most realistic and workable 3D models and Leica Infinity to bridge the gap between field and office. Access to our SmartFix reference station network provides a real-time kinematic (RTK) correction service over the internet and dual RTK correction via UHF radio.
NCI construction commences on 16 April 2018 and follows four months of preparations including resurfacing which has taken place at night to reduce disruption and delays during the busiest times of the day. Once completed residents and commuters will enjoy a wider SH1 with better traffic flow, 7kms of cycling and walking paths and a new Albany Bus station with the northern bus way extension.
We'll be continuing our reputation for superior service and unparalleled support by working closely with Julian and his team as they deliver this important infrastructure project.
Find out more about the Northern Corridor Improvements project.
SHARE THIS ARTICLE