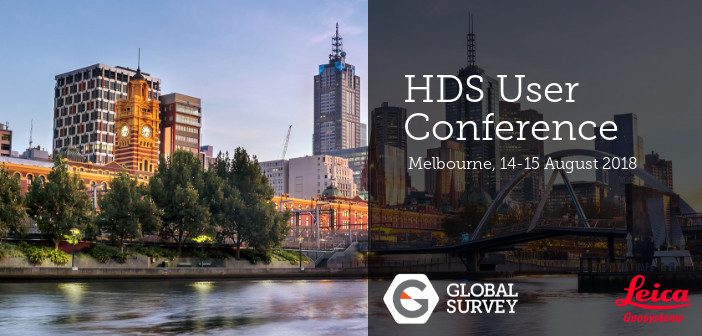 Join the Global Survey team at the upcoming Leica HDS User Conference to discover the latest technologies destined to shape our industry.
HDS User Conference – Melbourne, 14-15 August 2018
Join like-minded professionals in Melbourne to learn, network and discover what's new and what's next in HDS technology.
You'll see the latest HDS solutions on display, including the recently launched Leica RTC360 , one of the fastest 3D reality capture solutions available, creating highly accurate three-dimensional environments in under two minutes.
The HDS User Conference is designed to deliver a new experience for all attendees from Australia and New Zealand. The goal is to bring together Leica HDS users in a community environment and provide access to our expertise and technology. The conference also includes training sessions, discussion on best practices and insights into the latest HDS solutions with a day dedicated to the Learning Lab, led by Leica Geosystems experts.
At the HDS User Conference, attendees can:
Hear keynotes from Leica Geosystems executives on the company's vision and strategy
Learn from Leica Geosystems customers on what matters most in the digital revolution
Meet face to face with HDS technology experts
Attend Learning Lab training sessions and discover what's new in HDS technology
Experience the Solutions Showcase with live demonstrations
Network with industry peers and Leica Geosystems partner ecosystem.
Who should attend:
Architects and Interior Designers
Engineers
BIM Specialists
Surveyors
AR and VR experts
Smart City Innovators
Oil and Gas/Marine/Plant Professionals
Public Safety/Forensic Workers
Archaeologists
And anyone interested to find out how they can harness the power of reality capture and laser scanning
Discover and test-drive new, innovative solutions that will improve the performance, speed, workflows and efficiency across your organisations.
To attend this event Register Here or for more information email email Bruce Robinson
SHARE THIS ARTICLE