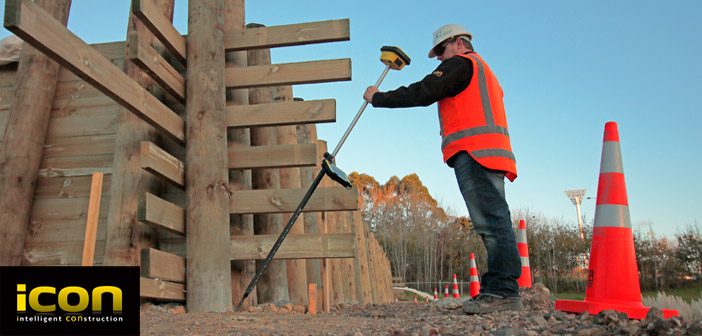 Operate faster, smarter and easier with the new Leica iCON GPS 70 T.
Fully calibration-free, the Leica iCON GPS 70 T enables you to operate at maximum efficiency with the latest technology.
The ultimate GNSS rover is a fully tilt compensated solution delivering increased productivity onsite. Now you can collect topographic and as-built field data, stakeout designs faster and safer than ever before, while also increasing accuracy, reducing critical errors and improving safety.
---
Watch The Ultimate GNSS Rover At Work:
With the Leica iCON GPS 70 T you can now measure and stakeout points without the need to keep the pole vertical. The integration of GNSS and inertial measurement unit (IMU) technology enables the iCON GPS 70 T to compensate for tilt while you work.
With the latest construction-orientated iCON Site software, the new Leica iCON GPS 70 T delivers maximum productivity across every onsite survey and set out task.
We're with you every step of the way. You can rely on our expert team to provide industry-leading training, servicing and unparalleled support.
SHARE THIS ARTICLE