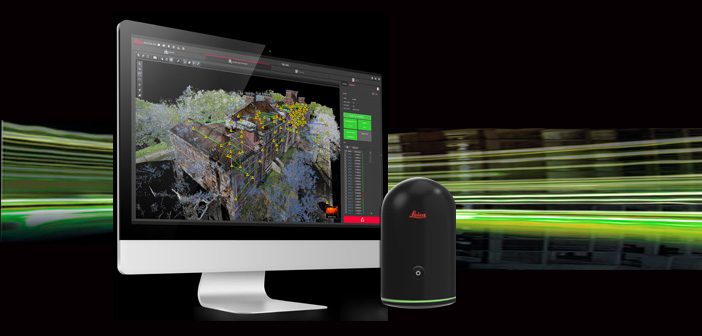 Leica have just released the new Cyclone REGISTER 360 as an upgrade to Leica Cyclone point cloud registration software.
Leica Cyclone REGISTER 360 is available as a stand-alone product or part of the end-to-end Cyclone solution. This is great news for both existing Cyclone users and new users of the Leica BLK360 imaging scanner, now they have simple, guided workflows, automated registration and client-ready deliverables with the click of a button.
Leica BLK360 Imaging Scanner & Cyclone REGISTER 360
Leica Cyclone REGISTER 360 provides the perfect companion to the Leica BLK360 imaging laser scanner. Connect with the click of a button and take advantage of REGISTER 360's full suite of powerful tools to get the most out of your BLK360.
Leica Cyclone REGISTER 360 empowers users of any skill level to work smarter, deliver results more accurately, visualise in more detail and collaborate more effectively – placing users at the centre of their projects.
"Leica Cyclone has the reputation of being the industry's most trusted point cloud registration platform. With the recent introduction of Cyclone REGISTER 360, we have further strengthened our position in the market and addressed some major bottlenecks preventing a wider adoption of 3D point cloud processing technology. These bottlenecks range from long processing times, lack of automation, missing quality control functionality and pure complexity of the task. With Cyclone REGISTER 360, registration is up to 20x faster with a simple drag – drop – go function and quality management is built into the heart of the product." Faheem Khan, Vice President of Geomatics Division, Leica Geosystems
Read More on Leica Cyclone REGISTER 360
Webinar – Maximising Your Registration ROI
SHARE THIS ARTICLE