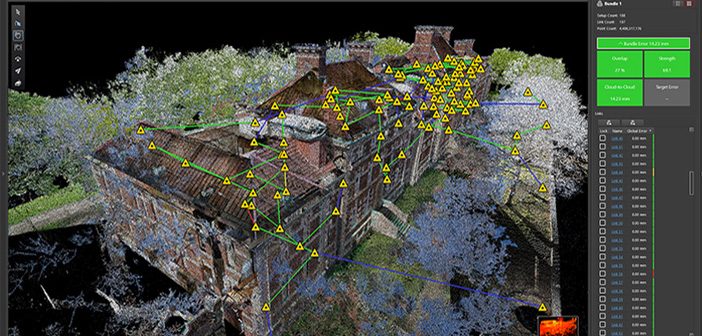 Whether you're an architect, engineer, contractor or surveyor the Leica BLK360 imaging laser scanner along with Leica Cyclone REGISTER 360 software has the power to transform the way you overcome challenges.
Leveraging 3D imagery and laser scanning technology has never been easier or more accessible. See just how easy it is to get from field to finished deliverable in this Cyclone REGISTER 360 Webinar.
Leica Geosystems Product Mangers talk about the next generation registration software and how it can bring speed, scale and simplicity to your projects with automated processing, guided workflows, improved visualization, built-in reporting and batch export.
Unfortunately the time of the webinar is not ideal for New Zealand but if you sign up to the webinar you'll receive the recording by email afterwards.
Cyclone REGISTER 360 Webinar – Maximizing your Registration ROI on Thurs 26 Oct 2017. 
If you missed this webinar you can watch it on demand here.
SHARE THIS ARTICLE