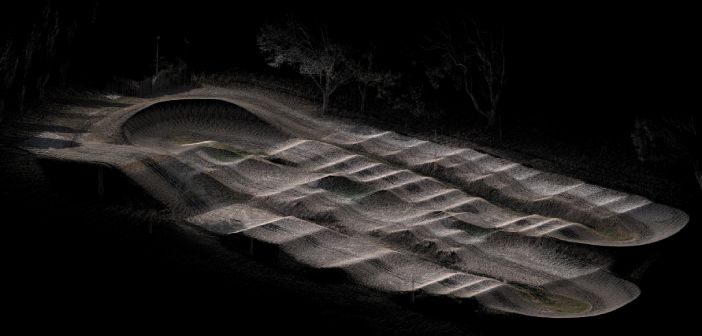 The innovative Leica BLK2GO mobile laser scanner harnesses the power of GrandSLAM (simultaneous localisation and mapping) technology combined with LiDAR SLAM, Visual SLAM, and an IMU!
In this article we take a look at this unique fusion of mobile positioning technologies that enables the BLK2GO to deliver best-in-class handheld mobile mapping performance and provide confidence when capturing including large indoor, outdoor, underground, complex, and multi-level spaces.
---
LiDAR SLAM 
The BLK2GO identifies different surfaces and unique geometry in the LiDAR data, which it analyses to calculate its 3D position.
---
Visual SLAM
Three panoramic cameras identify similarities between consecutive images to calculate the scanner's movement through 3D space.
---
IMU
While you walk, the IMU (Inertial Measurement Unit) senses your movement to calculate the BLK2GO's change of position in 3D space.
The combination of these three technologies provides redundancy and robustness in the calculation of the BLK2GO's trajectory and enables the capture of environments previously challenging for mobile scanners reliant on SLAM alone, such as outdoor areas void of flat vertical structures.
Exciting New Applications
While the obvious use cases for the BLK2GO are related to the built environment – think architecture, facilities management, space planning and construction – the power of GrandSLAM opens up a range of applications, normally tackled with traditional surveying techniques, that can benefit from the speed and ease of the BLK2GO.
One such example is terrain modelling:
Lennon Bedford, Reality Capture Specialist at Global Survey Christchurch, put the latest BLK2GO firmware (2.12) to the test on a BMX Pump Track around the corner from the office.
---
"The latest BLK2GO firmware has significantly improved the robustness of the trajectory calculation. It's great to see Leica continuously improving the power of the BLK2GO with regular firmware updates. I'm amazed at the environments the BLK2GO can now operate in"

Lennon Bedford, Reality Capture Specialist – Global Survey
---
In the time it took to walk the length of the track, the point cloud was captured. The resulting point cloud was then then automatically classified in Cyclone 3DR – here's the result: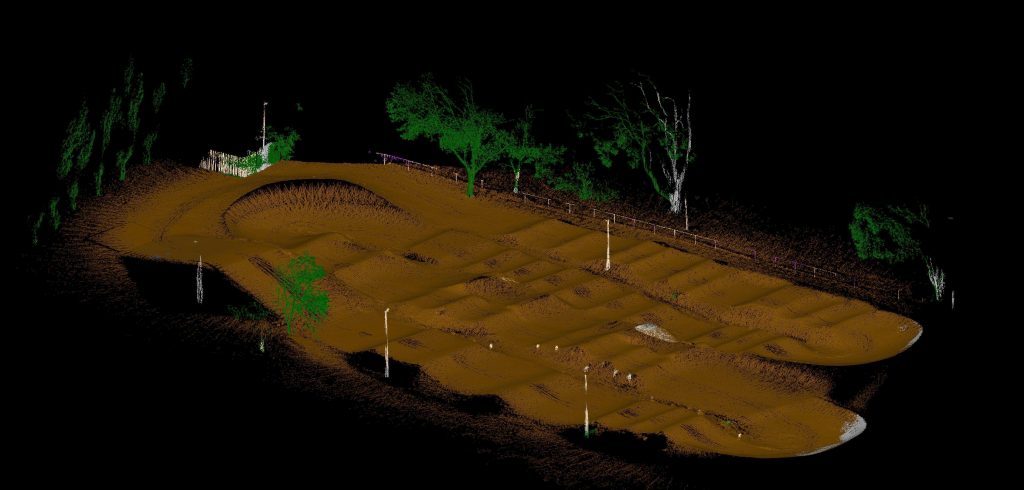 Cyclone 3DR was then used to generate a lightweight Digital Terrain Model (DTM) using only the points classified as 'ground'.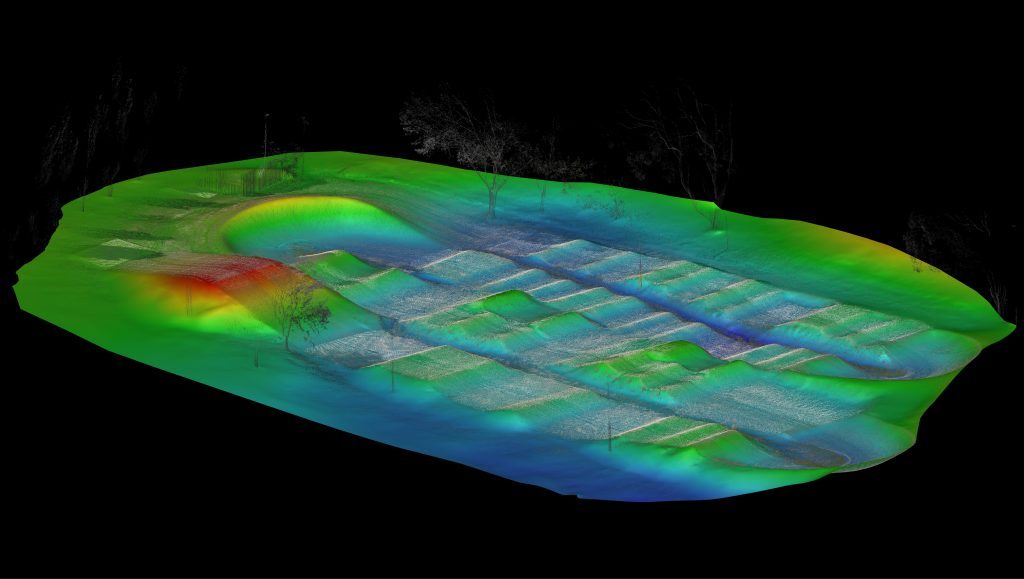 The DTM could be used as the basis for contouring, slope analysis, volume calculations and more.
---
The evolution of Leica laser scanning technology is exciting, we're seeing more and more applications across traditional and non-traditional industries such as Surveying, Architecture, Construction, Heritage, Manufacturing and even the creative arts in game design and filmmaking with more streamline workflows and quicker .
---
---
SHARE THIS ARTICLE