As construction projects become larger and more complex, it is crucial to have the right tools to ensure efficient and accurate work. Two laser scanners, the Leica RTC360 and the next-generation Leica BLK360, are popular choices among building construction professionals.
At first glance, the obvious differences between the two scanners are price and size. The BLK360 is an attractive option for cost-conscious contractors looking for laser scanning capabilities in a small form factor, however selecting the best scanner for the project has to take in to consideration many other factors.
Leica RTC360 vs Leica BLK360
The Leica RTC360 3D laser scanner is a highly accurate, reliable, and portable hardware and software solution. With a capture rate of up to 2 million points per second and an advanced HDR imaging system, the creation of colored 3D point clouds can be completed in under two minutes. The scanner automatically pre-registers point cloud data in the field to quickly conduct quality control checks, improve productivity and better inform decisions onsite.
The latest next-generation Leica BLK360 imaging laser scanner is a high-speed option that is well suited for smaller projects and confined spaces. It is not as accurate as the RTC360, but it is still capable of producing high-quality, detailed scans. The BLK360 is also portable, easy to use, and offers fast data processing. Additionally, the imagery capture with the BLK360 is an impressive feature.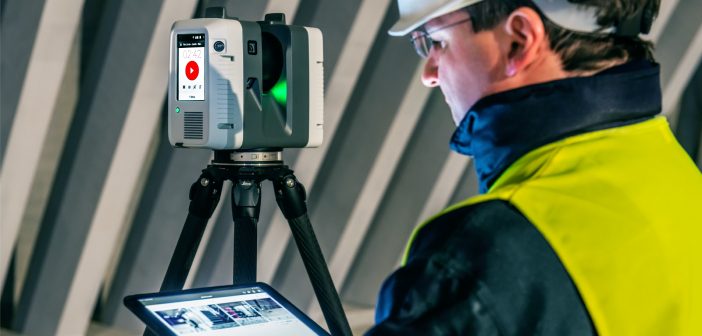 Accuracy and Range
One of first questions to ask in evaluating a laser scanner is, What level of accuracy is needed and then also what kind of range requirements are you going to need on the project?
The RTC360 laser scanner captures high-resolution data with millimetre accuracy, making it ideal for projects that require precise measurements such as mechanical, electrical, and plumbing (MEP) and floor flatness analysis. The BLK360 is not far behind and can capture data with sub-centimeter accuracy, making it a more than suitable option for architectural asbuilt data capture and many construction applications.
The RTC360 is seen as the professional-grade scanner, If you're doing projects which require higher accuracies, longer ranges and more diverse analysis, the RTC360 absolutely fits those requirements.
On the other hand, the new BLK360 is a great entry-level scanner that still delivers professional, quality results.  It's designed for smaller projects that you would capture at less range, with a little less accuracy, but still fast data capture. Some users, who are new to laser scanning are more comfortable starting their realty capture journey with the BLK360 to understand the workflows and deliverables, and then later might upgrade to the RTC360.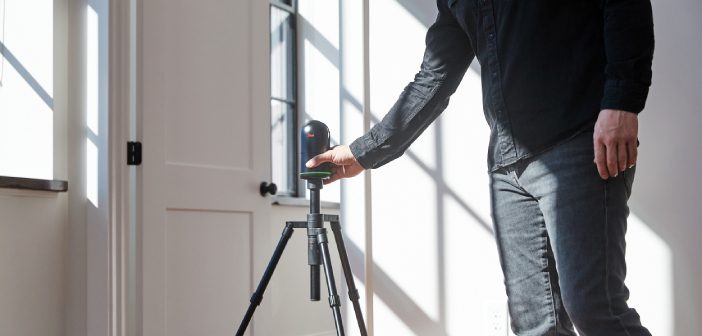 Speed
The BLK360 is actually faster than the RTC360 when it comes to capturing a single scan. However, this does not necessarily translate into faster project completion as the BLK360 may require multiple setups to capture all the necessary data. More setups can lead to additional time spent on data processing and a higher total cost of operation. In contrast, the RTC360 can cover larger areas quickly with fewer setups, resulting in more comprehensive entire site data capture and faster project completion and overall reduced operational costs.
Total cost of operation is an important consideration when exploring new technology, even though the BLK360 is a faster scanner, it might be a little more expensive to deploy in a larger space or complex project. Total cost of operation also ties into data storage, data transfer, battery life and being able to hot swap the batteries, so these are all good questions to ask when you're evaluating options.
Both the RTC360 and BLK360 are versatile and can be used for various construction projects. The BLK360 is ideal for projects like residential properties and tight mechanical rooms that require fewer scans. If you work in a wide range of areas and spaces, the RTC360 might be a better choice. It can easily handle large and complex projects due to its higher accuracy and fast data capture speed. It can also capture accurate measurements of buildings, complex machinery and other structures.
Laser Scanner Advanced Features
One advanced technology that both scanners now share is the unique Visual Inertial System (VIS) that "stiches" multiple scans together. VIS saves the user an enormous amount of time in the field and back in the office and sets these scanners apart from the rest in terms of speed and efficiency.
Comparing the specifications:
 
Leica RTC360
Leica BLK360
Maximum range
130m
45m
Imaging Speed
< 1min for full spherical HDR
< 8 sec. for full spherical LDR image
< 20 sec. for full spherical 5-brackets HDR
Scan Speed
2,000,000 pts/sec
680,000 pts/sec
Laser Wavelength
1550 nm (invisible)
830 nm (invisible)
Max Resolution
3mm @ 10m
6mm @ 10m
Robustness
IP54 / closed mirror
IP54 / closed mirror
Temp Range
-5°C to +40°C
0°C to +40°C
Internal camera
✔
✔
Onsite Pre-registration
✔
✔
Cloud to cloud post-processing
✔
✔
Visual Inertial System (VIS)
✔
✔
Tilt Sensors
IMU Based (18")
IMU Based (8")
Conclusions
Based on the analysis above, each scanner has its own strengths and limitations. In general, the Leica RTC360 is often considered the best option for large and complex projects that require high accuracy, fast data capture speed and speedy deliverables. The next-generation BLK360 can be a suitable choice for projects with less square footage.
"It's important to decide on the right scanner for the job and our team are happy to discuss specific projects and required client deliverables and offer advice. We also have a laser scanner hire fleet and offer technical training courses, which are a good option for those starting out with reality capture".

Lennon Bedford, Technical Specialist – Global Survey
In some cases, there's an application for both laser scanners to be used on a project, supplementing the "workhorse" capabilities of the RTC360 with a next-generation BLK360 as a fill-in is a great way to optimise your scalability. Having the two technologies working together can provide the best of both worlds.
---
---
SHARE THIS ARTICLE