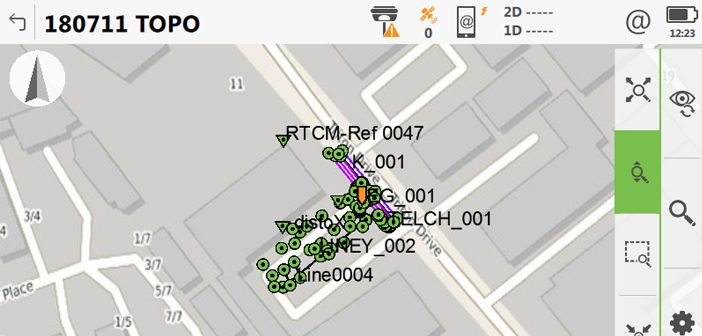 Ask any Surveyor "How long does it take you to find old survey marks?" and the answer is always "Too long!".
Our Survey Team have been testing a new faster way of finding survey marks in the latest version of Leica Captivate. With the release of Leica Captivate version 4.5 it is now possible to stream from a Web Map Service (WMS) server and use this stream as a background map on the Captivate controller or total station.
All that is required is an active internet connection, access to a WMS and version 4.5 of Leica Captivate.
The advantage of using a WMS on your controller or total station  (or even office simulator) is that you can see your survey (or control) in terms of the local context – as per the map you have connected to. In the field you can drive to the correct corner and even just use your instrument without a GNSS connected to see approximately where marks or designs fit.
Global Survey Auckland Office Test Site:
Images below have been taken from a simulator with demo data from a job outside our Auckland office showing some of the various Map Layer options available: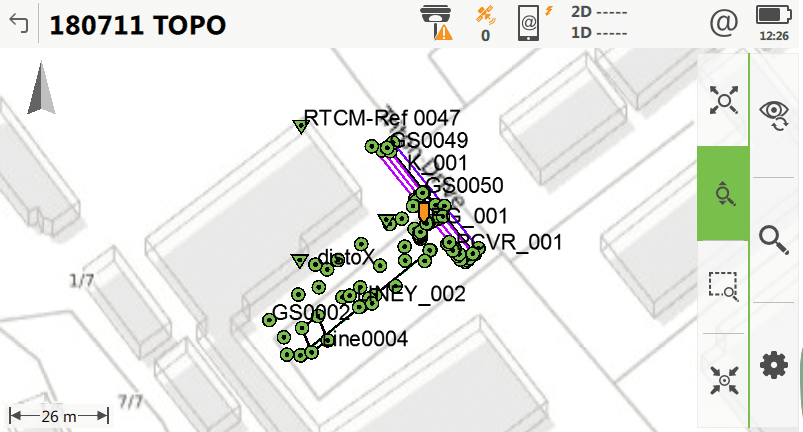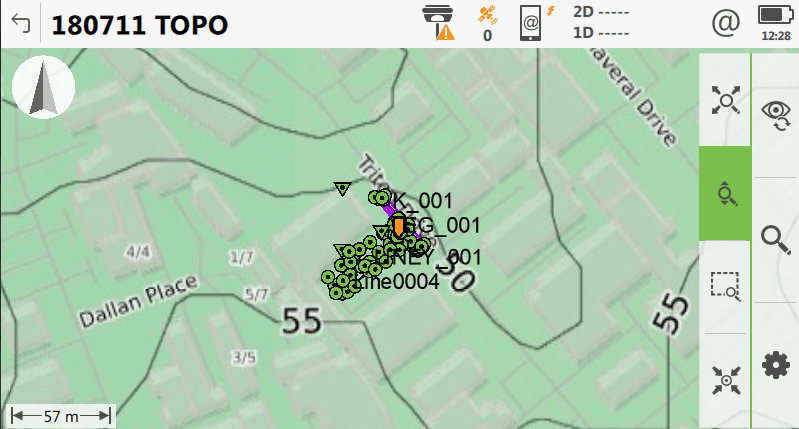 For organisation that do not have their own WMS it is possible to connect to open source services that will stream all manner of differing maps. The survey team at Global Survey have been testing an open source WMS and the results have been impressive. We have found them to be up to date, and align well with the control marks tested.
Note: there is an online course for this feature in the Leica Online Learning Platform, which you can access if you have a valid CCP maintenance license.
---
If you'd like to know more about our WMS testing or have any questions:
---
SHARE THIS ARTICLE