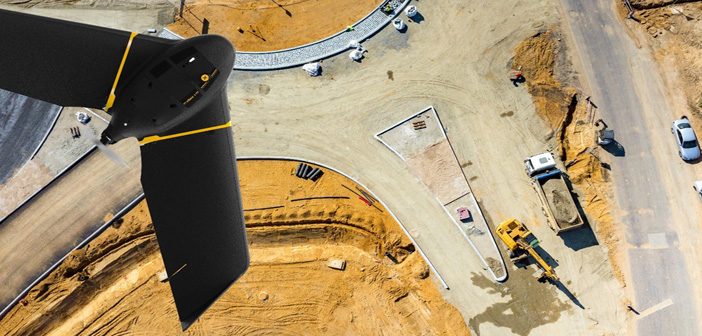 The senseFly eBee X survey drone should be added to every aerial surveyor's toolkit! Its fixed-wing design with high spec features provide an all-in-one solution to everyday aerial surveying needs. It is designed to deliver maximum efficiency by addressing common issues such as time constraints, weather predicaments and safer access to job sites.
Complete Projects up to 2.6 Times Faster
One of the most appealing factors of the eBee X drone is its ability to reduce the amount of time needed to complete a project – even ones that would usually take a few weeks using terrestrial equipment could be completed in as little as a few days.
The fixed-wing design allows the survey drone to glide across large sites while capturing accurate data. It has a vast coverage of up to 500ha (1,235 acres) with a flight time of up to 90 minutes, achieving speeds of up to 110km/h in flight.
Compared to a standard quadcopter drone, which has an average maximum speed of 50km/h and a limit of 30 minutes flight time, the eBee X drone maps sites up to 2.6 times faster than standard equipment making it the natural choice when efficiency is a significant consideration on large projects.
By completing flights quickly, the eBee X also gives surveyors a higher chance of avoiding bad weather conditions that would otherwise hinder project outcomes. With its fast flight design and longer flight endurance, the eBee X also enables surveyors to map corridors more efficiently while increasing the range of corridor projects achievable.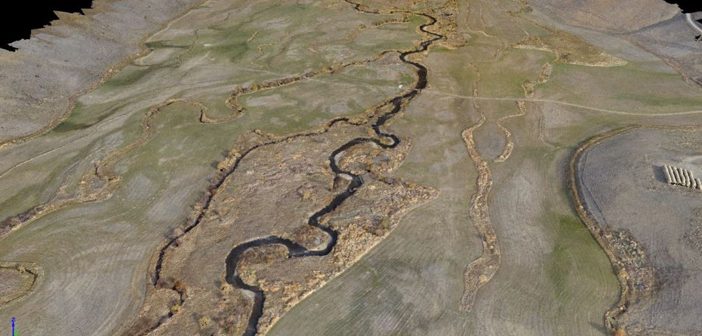 Precision RTK Capabilities
One of the technical highlights of the eBee X is that it allows surveyors to collect data at the ultimate level of accuracy with its high-precision RTK/PPK capabilities, reducing the risk of human error while capturing high resolution geo-referenced RGB images.
It's able to collect and produce data down to 3cm of absolute horizontal and vertical accuracy without the need for ground control points, which is then able to be converted into deliverables efficiently such as point clouds, 3D meshes and geo-accurate orthomosaics. This allows surveyors to produce high quality 2D and 3D maps very efficiently.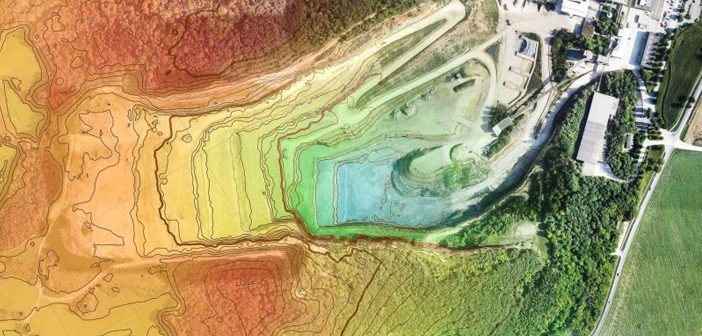 Putting Safety First
Safety is always a consideration for Surveyors on construction projects. The eBee X drone helps minimise safety risks in a number of ways; the light-weight design minimise the risk of asset damage, the system is extremely reliable and attracts little attention while flying. But the game-changing feature is its remote mapping capabilities, Operators do not even need to step foot onsite to map the project, which enables mapping of potentially dangerous or difficult sites due to environmental hazards [such as floods] to be mapped safely from a distance.
The eBee X is able to access a flight radius of up to 5.3 times larger than the average quadcopter drone, map it efficiently, and then return home without the risk of running out of batteries. By making it safe to map sites remotely, surveyors can avoid the risk of injuries, costs of downtime and reduce the time needed to complete a project.
Increase Your Project Capacity
The efficiency benefits of the eBee X ensures that you'll spend less time onsite and more time on increasing your project capacity. Because of the reduction in potential time wasted and labour costs, it is now possible to take on up to twice the amount of projects per week with the eBee X compared to using standard quadcopter drones.
The eBee X, with its unique fixed-wing design, adds direct value to existing surveying processes that would not have been economically possible with traditional methods, without replacing the need for professional human skills.
---
Contact our expert team to demo the eBee X Survey Drone!
---
SHARE THIS ARTICLE