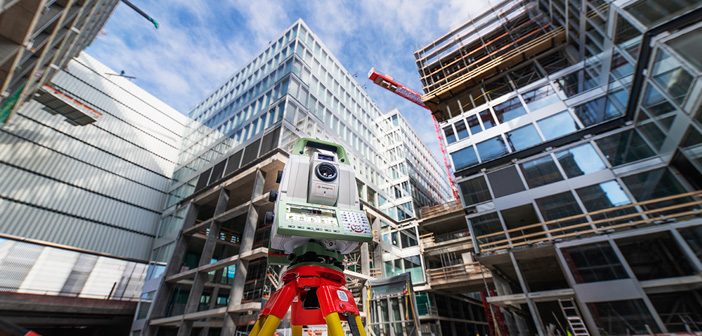 The all NEW Leica Nova MS60 Multistation has arrived! The new model takes the Leica MS60 to the next level with the addition of several new features which transform this MultiStation into the ultimate all-rounder automatically and continuously adapting to any environment regardless of the challenges.
The New Leica Nova MS60 has been improved in all aspects to be more powerful and versatile with improved speed. It enables Surveyors to perform all surveying tasks with one instrument taking sensor fusion to the next level by combining advanced 1 second robotic total station capabilities with 3D laser scanning speeds of up to 30'000 points per second.
The Ultimate All-Rounder
The New Leica Nova MS60 MultiStation provides one instrument for all your measurement tasks, it's the ideal instrument when measuring:
Surfaces and volumes in construction and mining: spoil heaps and stock piles, DTM creation and checking surfaces, material thickness, blast faces and ground levels
Analysis of complex structures and objects within plant, marine and utility projects: dimensional control, as-built and record keeping
Measuring buildings and structures: bridge condition/clearance analysis, BIM and as-built
Façade, elevations and heritage work: creation of traditional façade deliverables, 3D models and photographic documentation
Traditional topographic surveys for surveying and mapping: creation of traditional deliverables like 2D maps or 3D models
Monitoring measurement and analysis of ground and structures: real-time or periodic measurement of bridges, dams, buildings and earth, ice and snow

---
New & Improved Features:
Faster Scanning Speed
The 3D laser scanning speed has been given an impressive improvement of up to 30,000 points per second – making it the fastest scanning speed of any MultiStation in the world. Combined with other added improvements such as optimised scanning paths, dense scanning grids and scan management functions, the MS60 allows for flexibility of the workflow in the field and a significant reduction in scanning time, helping surveyors to deliver projects on time and save costs.
The GNSS allows for fewer control points to be required and reduces setups with SmartStation and Smartpole. All data fits perfectly within the same coordinate system, automatically registered and globally referenced by GNSS measurements or by measuring known points.
Also included are two 5 megapixel digital cameras to capture high-resolution images referenced to total station measurements and complemented by 3D point clouds. Users can enjoy enhanced digital imaging capabilities including an overview and a 30x magnifying telescope camera for accurate image assisted surveying either at the instrument or remotely.
mergeTEC
The new update features mergeTEC, the new technology which gives surveyors the power to select the appropriate measurement tool needed for a specific task. The new MS60 provides adavanced total station functionality including ATRplus automation to make survey and stakeout more efficient. mergeTEC combines this with 3D laser scanning, high-resolution digital imaging and GNSS connectivity all in one instrument, simplifying setups for surveyors and assuring complete performance throughout all tasks in a multi-surveying workflow. Surveyors can now handle a wider range of tasks with increased efficiency from data collection through to deliverables.
Unique Leica AutoHeight
With the simple press of a button, The Leica MS60 can automatically measure, read and set its instrument height to minimise setup time and errors. This enables Surveyors to setup quicker and get to the important tasks faster.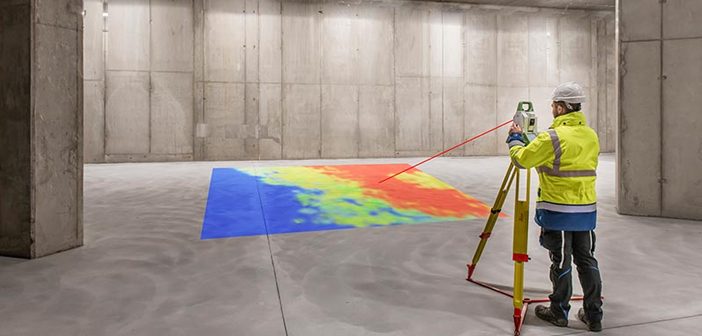 Leica Captivate
The New Leica Nova MS60 comes with Leica Captivate onboard, Leica's popular and intuitive software for surveyors covering all tasks. Capture all your data in the field and convert into workable 3D models to be viewed in all dimensions. Leica Captivate has the flexibility to be used across various industries and applications allowing users to work with GNSS, total stations, or both – making it the perfect companion to a MultiStation.
Users can also customise the Leica MS60 with a range of apps dedicated to simplifying workflows and seamlessly integrating, processing and transferring data for specific needs.
Leica Captivate Inspect Surface App
Included in the updated model is the Leica Captivate Inspect Surface App which enables surveyors to perform point-cloud analysis directly in the field. This is designed to saves time and assist Surveyors in immediately identifying problem areas and make important decisions on the field, without having to return after processing data in the office.
The app also has inspection capabilities to check for flatness and levels of floors, the verticality of walls, correct positioning objects, as-built as well as comparing scans and layers of roads. Surveyors can now inspect any surface with high-quality results.
---
Transform Your Digital Delivery
The improved scanning speed, accuracy, range, and features of the New Leica Nova MS60 MultiStation have made it more versatile and suitable for a wider range of applications such as tunnelling, roading, building construction, surveying and mapping.
Surveyors looking for an all-in-one solution to speed up and simplify workflows will be able to transform their digital delivery!
---
For more info on the New Leica Nova MS60 MultiStation contact our Survey team:
---
SHARE THIS ARTICLE