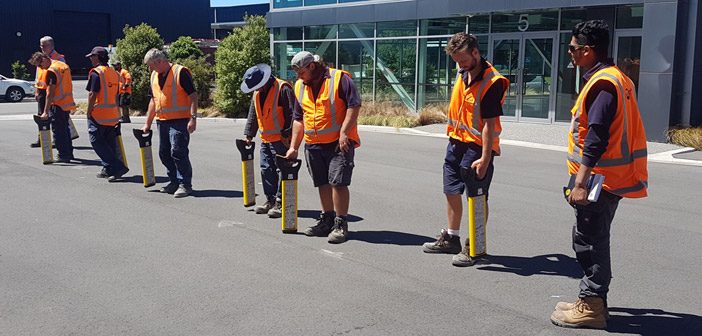 Putting safety first is a key focus for Multimedia Communications in Christchurch. Their team of 80+ staff deliver fibre, data and electrical network installations across New Zealand's South Island to residential and commercial customers.
With a large team of installers on the road every day rolling out fibre optics and data cabling solutions, they are often tasked with digging trenches between the road and buildings. Before excavating or penetrating the ground, they need to find and trace the exact location of underground utilities such as power and gas to safeguard against the risk of accidental strikes.
---
Multimedia Communications decided the best way to safeguard their team was to invest in a fleet of new Leica DD120 cable locators so that every van is equipped to detect underground utilities before they begin digging.
"Our team's safety is our number one priority. It's important that our people are equipped to accurately verify the location of utilities onsite to prevent injury" – Dave Boivin, Connections Manager – Multimedia Communications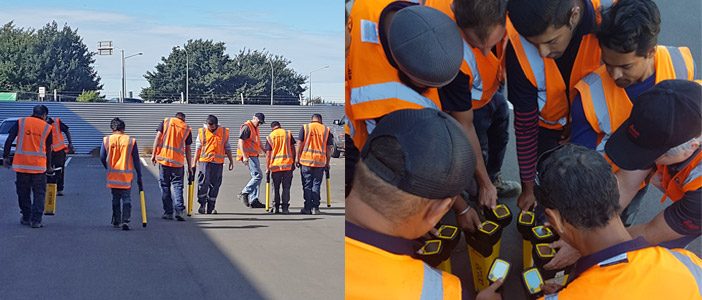 Image: Training session with the installers at Multimedia Communications
---
Often, the risks of a strike are heightened due to partial, or no information on the exact location of the buried utilities onsite. Best practice is to verify the location of buried utilities immediately prior to excavation rather than relying on historic and potentially inaccurate data.
If an installer were to accidentally directly strike an underground electricity or gas pipe the results could be serious personal injury or even death. In cases where the utility has been damaged, the danger may not be immediately obvious, however damage that results in a slow gas leak for example, could pose significant risk to the general public.
"With the right processes and equipment in place, utility strikes are preventable. The Leica range of detection solution are an effective way to locate buried utilities and safeguarding against costly accidental strikes" – Campbell McNair, Construction & Detection specialist – Global Survey
The team at Multimedia Communications are armed with the latest technology and knowledge of utility detection best practice. Their new fleet of Leica DD120 cable locators enables them to reliably and accurately locate underground utilities and minimise the risk of injury to the team and anyone else in the vicinity.
---
For utility detection equipment and expert advice, contact our team – 0800 453 422
---
SHARE THIS ARTICLE