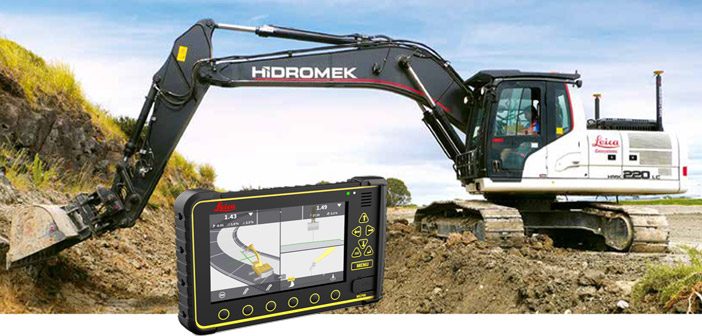 We've teamed up with Magnum Equipment in Auckland to be able to offer Hidromek excavators with the latest Leica machine control system.
The idea is to make it quicker and easier for contractors to hire or buy quality excavators with top-of-the-line machine control pre-installed.
---
Hidromek Excavators.
Magnum Equipment began bringing European Hidromek excavators into New Zealand in 2017 and they've been well received in the market.
Liam Field, Managing Director at Magnum Equipment says "Customer feedback has been extremely positive especially for their reliability and fuel efficiency. These Hidromek excavators have premium components including Isuzu motors and Kawasaki pumps, you can tell they're really well designed. What operators love is the fully kitted out cab with adjustable ergonomic chair and ice-cold aircon, makes for a pretty comfortable office."
Hayden McDermott, experienced operator at Hick Bros Civil would agree, he recently told Deals on Wheels magazine "This (Hidromek) 220 breaks out well and seems to be really well-balanced, which I am told is due to the wide arch on the dipper arm that transfers more weight to the undercarriage. The track motor, boom, and slew all operate in sync; that's all major to me and I really rate a digger that can do all that."
---
Intelligent Construction. Delivered.
The new Leica iCON Excavate 3D machine control system combines advanced technology with simplicity. Designed to deliver maximum productivity, Leica iCON Excavate 3D integrates one common software platform with one hardware that is interchangeable across your fleet.
Now you can seamlessly transfer the cable-free control panel and software from one machine to another with automatic recall of your machine configuration and settings.
---
How It Works.
Magnum Equipment supply European quality Hidromek excavators and the Global Survey team supply the machine control system, installation, training and the unparalleled support we're known for.
We aim to make it easy, you could be operating this winning combination in just a few short days.
---
 Photos courtesy of Deals On Wheels magazine – read the full article here.
SHARE THIS ARTICLE