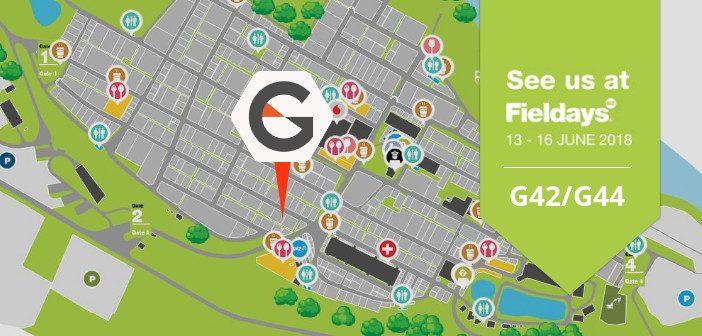 This year Fieldays celebrates it's 50th birthday. Over the past five decades it's grown into the largest agribusiness event in the Southern Hemisphere with over 130,000 visitors a year.
We're proud to have been part of Fieldays for 32 years so it's the perfect place to reveal our complete new range of Leica construction technology.
The next generation of machine control

In our live demo area we'll be showcasing the new MCP80 machine control panel, incredibly easy to use and packed with connectivity features specifically designed to maximise productivity onsite.

This single hardware platform works across all makes and models of construction machinery and shares data seamlessly across mixed fleets.

---

A new evolution in machine control is coming…

We will be launching an exciting and revolutionary new product. It's top secret for now.

All will be revealed on site G42/G44 at Fieldays!

---

World's first upgradable lasers

The New Leica Rugby Lasers have arrived!

The world's first upgradable lasers are revolutionising the industry by offering unprecedented flexibility and the ability to adjust to your project's needs.

Upgrades enable you to unlock the full potential of your laser. Come and see the 2 base models with multiple upgrade options.

---

The ultimate GNSS rover

We'll be demonstrating the brand new Leica iCON GPS 70 T with full tilt compensation.

This is truly an innovation in GNSS technology, calibration and interference free, it's a real game changer which you must try for yourself.

Collect topographic / as-built field data and stakeout designs faster without the need to keep the pole vertical or level the bubble.

---
It's been an amazing year for Global Survey, we have so many new and innovative Leica construction technology products recently launched and more on the horizon.
There's no denying we live in the age of technology, come and talk to us about how intelligent construction enables contractors to make business decisions based on real-time data analysis and productivity reporting.
Our expert team are with you every step of the way. We can walk you through the latest innovations, answer technical questions and provide training and industry-leading service and support.
Seeing is believing.
Come and find us on site G42/G44 and try the latest construction technology for yourself.
READ MORE: Fieldays Seriously Good Deals!
SHARE THIS ARTICLE