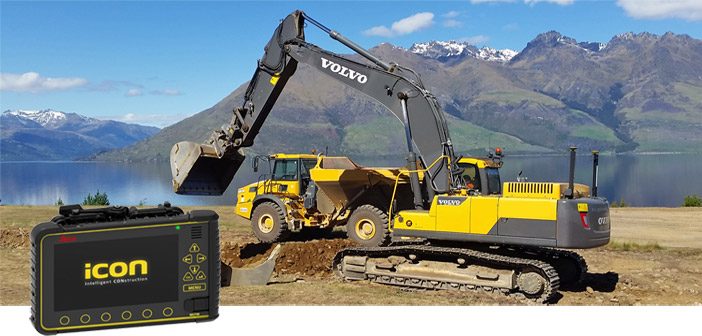 Ruggedness you can rely on.
The new Leica MCP80 panel and docking station are extremely robust. They've been specifically designed to withstand the harshest environments from extreme heat, to driving rain and dust.
Built to the toughest environmental specifications, both the Leica MCP80 panel and docking station are designed to operate in extreme temperatures (-40 °C to +65 °C) and are water, vibration and shock proof.
Watch as the Leica MCP80 panel undergoes rigorous testing:

Designed with the ultimate robustness in mind the MCP80 panel features a tough aluminium shell, double layer glass screen and a rugged enclosure to provide extra protection. Both, panel and docking station are certified with an IP66 and IP67 rating, which means they are fully protected from dust and water penetration and able to be used outside the machine cab.
All cable connections are mounted on the docking station, making the MCP80 panel completely cable-free. Designed to be fully interchangeable and future-proofed across all machine types the MCP80 is easily transferable between machines as the job requires, regardless of the make or model.
The new Leica MCP80 intelligent machine control panel keeps you powered on, whatever your project demands.
Put the rugged Leica MCP80 panel to the test. Request a demo.

---
We're with you every step of the way.
Our expert team deliver the service and support you need, when you need it. We have the technical expertise and experience to deliver prompt, high-quality support that minimises your downtime and keeps you working.
Our industry-leading service and unparalleled support takes care of the installation, calibration, training and maintenance of all equipment, so you can focus on what you do best.
Contact our dedicated machine control team on 0800 453 422.
---
 Intelligent Construction
Through digitisation the civil construction industry is embracing intelligent construction to deliver increased productivity and improved safety. Digitisation enables projects to be completed on time, on budget and to the highest specifications. Intelligent construction enables contractors to make business decisions based on real-time data analysis and productivity reporting.
Leica Geosystem's world-class technology spans the entire construction lifecycle and includes solutions for design, site positioning, laser scanning, UAV's, machine control and much more delivered in an intuitive offering tailored to all levels of users.
 
SHARE THIS ARTICLE