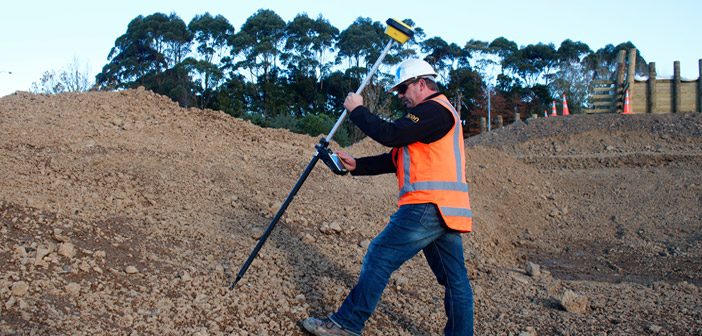 Introducing the new Leica iCON GPS 70 T with full tilt compensation.
Fully calibration and interference-free, the iCON GPS 70 T is ready when you are – anytime, anywhere.
With the latest innovation in GNSS technology you can now measure and stakeout points quicker than ever before. Collect topographic / as-built field data and stakeout designs faster without the need to keep the pole vertical or level the bubble.
The Leica iCON GPS 70 T delivers maximum efficiency, increased accuracy and reduces critical errors.
---
Watch The Ultimate GNSS Rover At Work:
The integration of the latest GNSS and inertial measurement unit (IMU) technology enables the Leica iCON GPS 70 T with permanent tilt compensation to be interference and calibration free. Now you can measure where it was not possible before without interference from metallic objects and with improved speed and accuracy.
Built from the ground up with intuitive software specifically designed for construction, the Leica iCON GPS 70 T provides never before seen productivity.
Digitisation is changing the way we work, this has never been truer than in the civil construction industry today. We have the opportunity to work smarter, faster and be more productive.
---
Service & Support You Can Rely On.
We're with you every step of the way. You can rely on our expert team to provide industry-leading training, servicing and unparalleled support.

Put the Leica iCON GPS 70 T to the test.

SHARE THIS ARTICLE