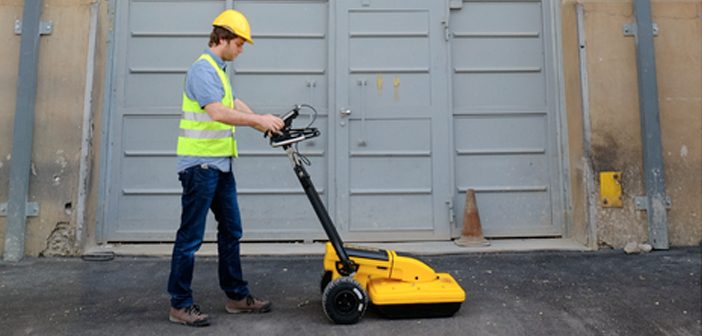 With the Leica DS2000 GPR you're now able to quickly and safely locate a full range of utilities for a complete picture of what's going on underground.
Ground Penetrating Radar works by using radar technology to create an underground profile of buried items including cables, metallic and non-metallic pipes [concrete, plastic and clay pipes] and even fibre optic cables.
The limitation of other utility detection tools such as cable locators is that they can only detect metallic utilities, or those with a trace wire.  They cannot detect clay pipes, plastic pipes or fibre optic cables laid without a trace wire.
Leica DS2000 GPR features a dual frequency antenna which enables you to simultaneously detect shallow and deep targets providing a more advanced profile of underground objects.
Ground Penetrating Radar is used when you need to know everything that's going on underground and is ideal for utility detection across larger areas. With a rugged design and advanced ergonomics the Leica DS2000 GPR is designed specifically to easily manoeuvre around worksites, even those with challenging terrain or uneven surfaces such as gravel, rock, soil and ice.
The Leica DS2000 GPR can operate with or without the optional RTK GPS (for mapping applications). Simple intuitive software and data that is stored on the tablet make this solution easy to use with no need for post-processing.
Our team are construction technology experts and are able to provide service, technical support and training on all our products.
Try the Leica DS2000 GPR for yourself.
SHARE THIS ARTICLE