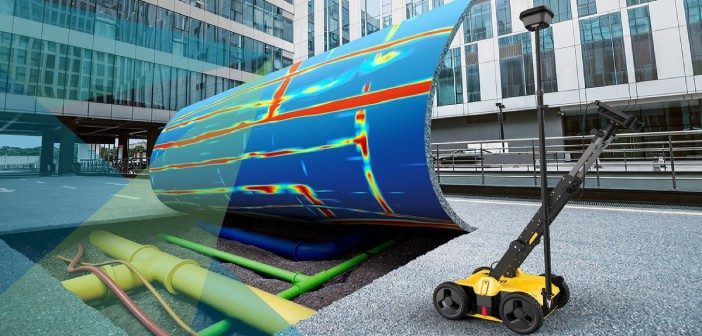 3D utility mapping with the Leica DSX Utility Detection Solution
For utility repair and maintenance, civil engineering, geotechnical and surveying companies, the Leica DSX utility detection solution enables easy location, visualisation and mapping of utilities.
The Leica DSX solution combines portable hardware with intuitive software and represents a significant change in how Ground Penetrating Radar (GPR) technology is used in the field with a workflow that anyone can understand. The DSX can be used by non-experts to complete area mapping or grid surveys for in-field decision making with high confidence.
Coupled with high-accuracy positioning technology, the DSX utility detection system can help reduce utility strikes, providing an additional layer of safety and efficiency for ground-disturbing activities and workflows.
In this Leica ANZ webinar, Brad Keane and Philip Mill, C.R. Kennedy's Subsurface Detection Specialists will cover the following:
Overview of the DSX utility detection solution
Demonstrate how the DSX solution works
Practical tips on how you can integrate this system with your existing workflows to increase confidence and efficiency
A live demonstration of acquisition workflows using real-world datasets collected in Australia
Presenters:
Brad Keane
National Subsurface Detection Specialist, C.R. Kennedy, Australia
Philip Mill
Subsurface Detection Specialist, C.R. Kennedy, Australia
Experience level:
Suitable for beginners through to more advanced users
Date:
Tuesday 19 May 2020
Time:
1pm NZST [11am AEST]
Can't make this time?
If you can't make it to the live webinar, register online and you'll receive the recording afterwards by email
---
---
SHARE THIS ARTICLE