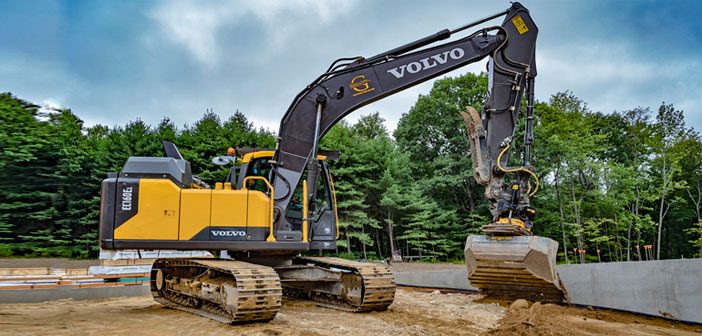 The world of civil construction is changing. Over the past 10 years across Europe, Scandinavia and the US, one of the most popular trends has been towards the mass adoption of tiltrotators. In some areas of the world the adoption has been so widespread that it's unusual for a Contractor not to have a tiltrotator!
But why are engcon tiltrotators so popular? One word – Profit.
It comes down to simple economics, if you complete more work in a week, you'll earn more money. Do more, earn more.
How does an engcon tiltrotator make your excavator more profitable?
An engcon tiltrotator makes an excavator easier to use, more flexible and up to 50% more efficient.
Complete work faster with the flexibility of a 45 degree tilt and infinite 360 degree rotation
Use one machine for multiple types of work
Reduces the number of machine re-positionings to a minimum
Reduces the size of the area that needs to be fenced off onsite
Less machine wear and tear over time
Lower fuel consumption
Reduces the amount of spoil
Reduces material spill

Work smarter in tight spaces
An engcon tiltrotator enables you to work more efficiently in a confined area, completing a wider variety of tasks without having to move the machine. For instance, excavating for water supplies and drains frequently involves working in limited spaces, in certain cases access to the site can be tricky and there may only just be enough space to drive in and out with the machine and very little space to do the work.
With a tiltrotator you can excavate at any angle and the ability to dig around a manhole or a stop-end is instantly there, without having to reposition the machine multiple times.
Minimal machine movements
Reducing the need to move your excavator means it becomes many times more efficient, you save fuel, reduce wear on the machine, the workplace becomes safer and you help protect the environment. Not only does actual excavation become so much more efficient and profitable with an engcon tiltrotator – thanks to its ability to tilt and rotate the bucket into positions previously impossible – it also minimizes the number of machine re-positionings thereby reducing damage to land and safety risks onsite.

Maximum flexibility
Engcon's tiltrotators enable you to rotate the bucket 360 degrees  infinitely and you can also angle it to 45 degrees in both directions. This enables you to really maximise the flexibility of your excavator and work more precisely especially in urban environments or sites with confined working spaces.
There's an engcon tiltrotator to suit just about every make and model of excavator from 1.5 – 33 ton.
Engcon have a huge range of attachments available, further expanding the type of jobs your excavator can deliver and maximising the usability of your machine. For instance, say you're working on a subdivision earthworks job that also needs trenching, they'd be no need to call in another machine when you're already onsite and able to do both jobs. Completing more work on each site you work on means that over time you save a significant amount of transportation expenses.
The engcon EC-Oil system automatically connects hydraulics, power and central lubrication between the quick coupler of the excavator and under the tiltrotator. It's the only system on the market that can connect hydraulic tools at full system pressure!

Change hydraulic tools in just 10 seconds
Time is money and when your earthworks project requires multiple attachments it's easy to waste a lot of time stopping work to swap between buckets, compactors, grapples and grabs. If it takes 10 minutes to change a bucket or attachment manually, and you do 6 changes in a day, that's an hour wasted every day.
One of the key benefits of the engcon quick hitch is the ability to change hydraulic tools in just 10 seconds, without even needing to leave the cab. Simple, hassle-free and very very fast!
Engcon tiltrotators deliver up to 50% more efficiency!
Engcon are a world-leading manufacturer of tiltrotators, they focus on innovation and technical features designed to maximise your excavator's efficiency.
Richard Collins from Plant Hire and Groundworks Services explains why he chose to invest in an engcon tiltrotator:
"I was working as part of a team doing some major drainage operations in the region. Before the tiltrotator arrived onsite, the crew were clearing between 80 and 90 metres per day. After we started using the excavator with the tiltrotator installed, we more than doubled that to over 200 metres a day – dramatically reducing the amount of time we needed to spend onsite and making valuable savings on labour."
---
Engcon tiltrotators are now available in New Zealand from Global Survey. Locally supplied, serviced and supported by our specialist team.
Keen to know more? Enquire here for more info or to request a quote.

---
SHARE THIS ARTICLE