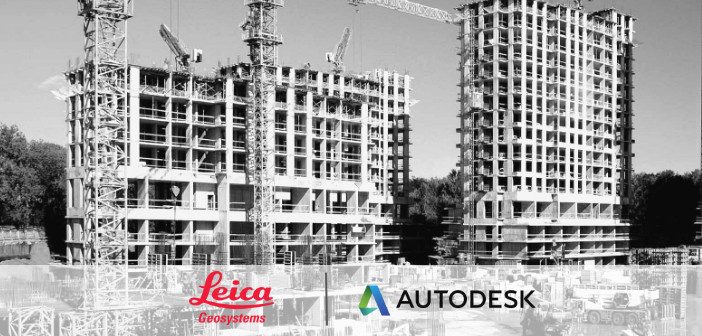 Global industry partners Leica Geosystems and Autodesk have been working closely together to help close the information loop between design office and site. Leica offers a range of comprehensive set out solutions for both the survey and construction industries.
Leica iCON Build and iCON Site are primarily targeted towards the vertical/horizontal construction markets, whereas, Leica Captivate and Leica Infinity software are targeted towards the survey market.
Now both surveyors and construction professionals can integrate directly with Autodesk's popular BIM360 platform.
---
Autodesk BIM360 Overview
BIM360 is Autodesk's cloud platform for AEC project delivery and construction management that supports informed decision-making throughout the project lifecycle, helping lead to more predictable and profitable outcomes.
It does this by centralising all project data in a common data platform and connecting project stakeholders and workflows – from design to construction to operations – all managed from a single platform.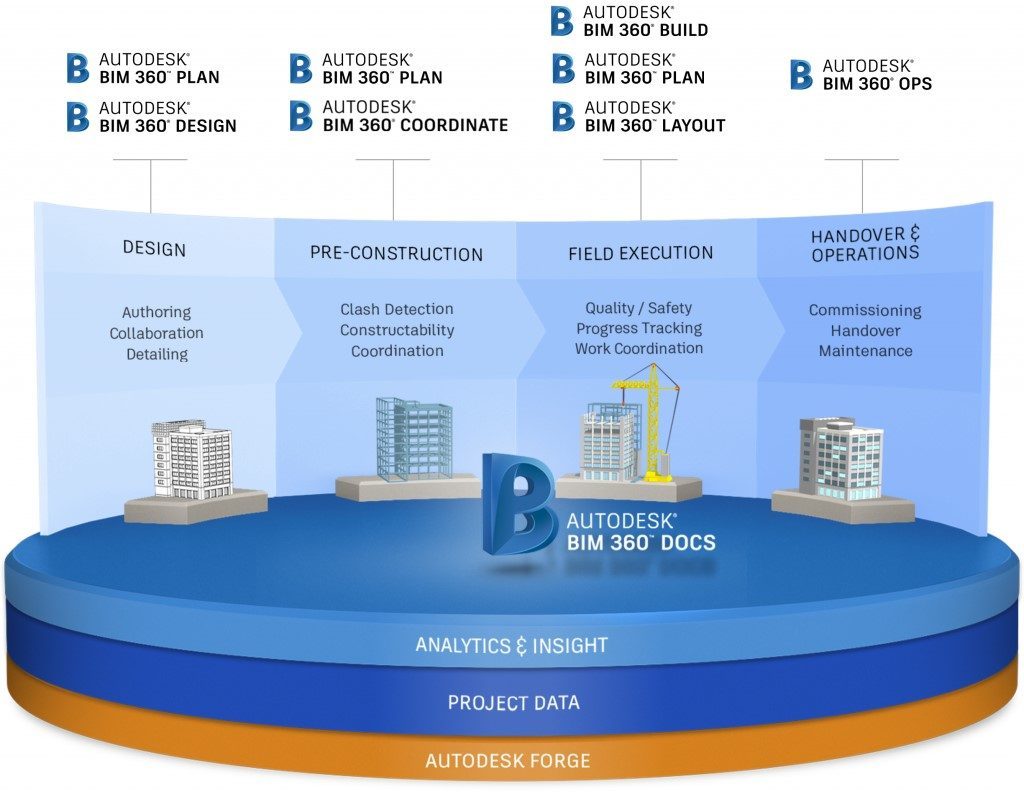 To deliver projects with good Building Information Modelling (BIM) workflows, it is imperative that the project data is managed in an efficient way. Autodesk BIM360 Docs is the building and construction document management solution that forms the bedrock for data sharing within the BIM360 environment.
This offers a single, centralised data repository which connects all project stakeholders and workflows, also known as a Common Data Environment (CDE). In this article we will be focusing on how Leica Geosystems survey and construction solutions interact directly with BIM360 Docs.
---
Autodesk BIM360 with Leica iCON
Autodesk BIM360's integration with the Leica iCON Site and iCON Build platforms allows members of the project team to access set out information directly from the CDE, while on site. Meaning that only the most recent versions are used for setting out, reducing the confusion that can result from changes in design.
This 2-way connectivity between BIM360 and iCON can drastically increase productivity on site, while offering the benefits of near real time reporting to the CDE for validation. Re-purposing this reported information can help with the future planning of works and scheduling as the project progresses.
---
Autodesk BIM360 with Leica Infinity
For survey firms managing their measurement and set out processes through Leica Infinity, there is now a direct link to connect to the central project data held within BIM360 Docs.
Having access to the CDE in this way means that you always have the most up to date project information and can collaborate with different stakeholders, while working natively within your preferred measurement platform. Uploading your measurement and set out data to BIM360 allows for the validation and quantification of your works as part of a more collaborative project environment.
The integration of these workflows into the BIM360 platform creates a more connected project team which can leverage the full benefit that digital set out and measurement can bring to a project, including:
Improved productivity
Higher accuracy
Digital validation
Simplified process reporting
---
To find out more about Leica iCON software, email us at info@globalsurvey.co.nz
---
Contact our New Zealand Industry Partner CADPRO to learn more about Autodesk BIM360
SHARE THIS ARTICLE