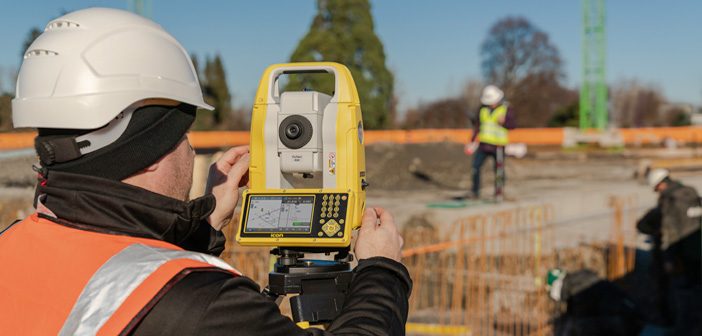 Leica Geosystems' next generation of iCON manual total stations facilitates the move from traditional analogue measurement methods to modern digital techniques.
Today's building construction industry demands high productivity and accuracy, the new Leica iCON iCB50 & iCB70 Manual Total Stations provide higher productivity, an integrated software tailored to construction and reliable accuracy.
Embrace the no-strings approach to construction layout
Conventional analogue layout methods using tapes and strings are time consuming and prone to error. The new Leica iCON manual total stations allow construction professionals to move from conventional analogue to digital layout methods.
With minimal training, the existing workforce will be able to digitally layout complex structures with improved accuracy, while minimising delays and increasing efficiency.
Work faster with higher accuracy
The new Leica iCON manual total stations enable you to work three times faster over analogue/conventional layout solutions. By working digitally, there is better communication between the design office, the construction site, and your field crews, allowing you to get the job done faster and under budget.
One of the key benefits of the Leica iCON range is that the software is consistent across the entire suite of products no matter which iCON hardware you use. This means that construction teams can operate any number of instruments from the same interface. Less time training on multiple systems, more time in the field.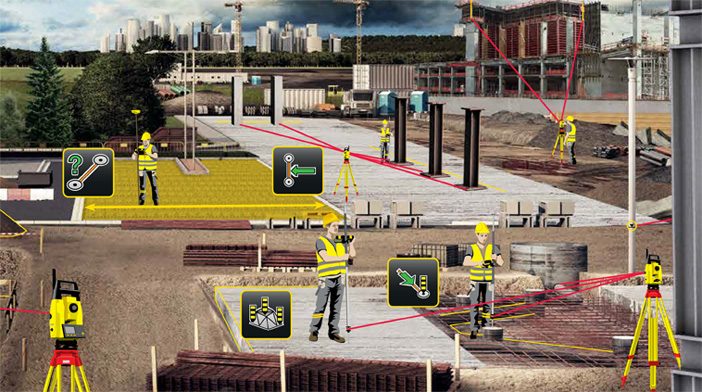 The Leica iCON iCB50 & iCB70 are equipped with on-board Leica iCON field software, all layout and asbuilt tasks can be carried out easily and efficiently.
Unlike alternative manual total stations on the market, the Leica iCON iCB50 & iCB70 can leverage fully rendered models in IFC format, enabling users to layout directly from the design model in the field.
Additionally, the Leica iCON iCB70 offers advanced functionality and features an integrated 4G modem which lets you transfer construction data between design office and the instrument onsite for even higher efficiency.
The new Leica iCON iCB construction total stations aid the shift to digitisation, enabling site crews to work directly with digital design data, layout complex structures with improved accuracy to minimise errors and optimise efficiency.
---
Are you ready to Go Digital?
---
SHARE THIS ARTICLE