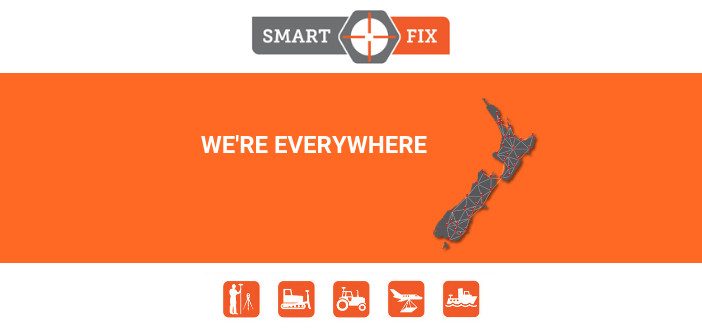 Our Christchurch office has moved to a new, larger premises at Unit 6/2 Distribution Lane, Sockburn. As a result we've established a new SmartFix Christchurch site at the new building which is now broadcasting on the same ports as GSCH.
The new Christchurch site is GSCC.
The current Christchurch site GSCH will be disestablished on the night of the 31st of August (Thursday). This will effect all Mountpoints with GSCH in its title. Please swop over and start using the new Site GSCC with immediate effect. The GSCC coordinate has been determined from GSCH and hence NO new site determination will be required when swapping from GSCH to GSCC.
SmartFix is NZ's most extensive GNSS Reference Station Network with access to over 80 reference stations across the country and growing, look out for new sites coming soon in both the North and South Islands.
Our dedicated SmartFix support team are on hand to help, call us on 0800 453 422.
SHARE THIS ARTICLE