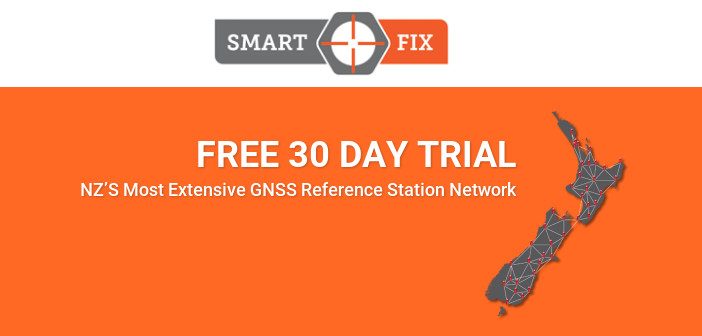 SmartFix is in continuous growth mode across both islands having recently added Palmerston North, Twizel and Mangawhai sites to the network. We're well on the way to achieving our mission of 100% NZ coverage with over 800 users accessing over 80 sites.
SmartFix is a subscription based service available to users of all brands of GNSS equipment.
SmartFix delivers:
– cm level real-time kinematic corrections in NZ GD2000
– post-processing solutions
– sub-meter GIS corrections
Thinking of joining NZ's Most Extensive GNSS Reference Station Network?
Now you can try it for free for 30 days with no obligation and no credit card required.
If you'd like to know more about the SmartFix Free 30 Day Trial email us at info@globalsurvey.co.nz or call our dedicated team on 0800 453 422.

Register Today For Your SmartFix Free 30 Day Trial:

SHARE THIS ARTICLE