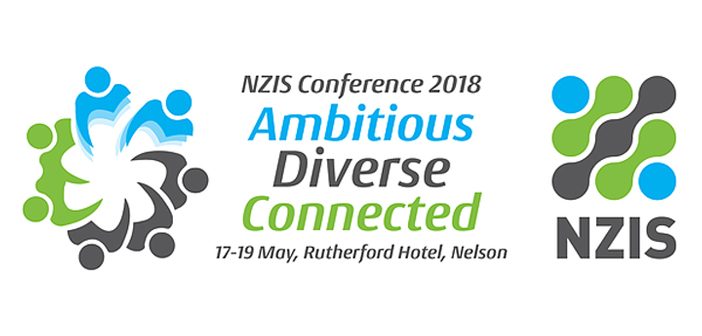 We're counting down the days to the NZIS Conference 2018 on 17th – 19th May at the Rutherford Hotel in Nelson. This  year's conference promises to be bigger and better than ever with 3 days of powerful interactions planned. The event aims to showcase projects and connect members with the skills they need.
The event has three main themes:
Ambitious – A look at the big environmental picture and strive to make the world a better place while applying best practice.
Diverse – Our strengths and skills covering many sectors, crossing boundaries from traditional to cutting edge spatial aspects of technology advancement.
Connected – How we are deeply connected through spatial information, grounded through measurement of land and ownership by people.
Our very own Bruce Robinson, is one of the speakers. Bruce's presentation is titled "Improving efficiency in Cadastral GNSS surveys without increasing the risk profile" and in the programme for 8.30am Friday 18 May, Matai 1 Room.
"Continuing on from the Cadastral streams GNSS seminar series in late 2017, further testing and investigation has lead me to the conclusion that it may be possible to significantly reduce the time it takes to complete a GNSS cadastral survey while maintaining the accuracy requirements. I'll present my results and technique and at the conclusion I'll opening the floor for feedback and discussion." says Bruce.
Bruce Robinson & Lennon Bedford from Global Survey will also be on the panel discussing Change and the Cadastral Survey System at 1.20pm on Thurs 17 May in the Waimea Room.
We believe the most exciting thing to see at the NZIS conference this year is the new Leica GS18 T GNSS RTK Rover which we will be demonstrating at 4.20pm on Thurs 17 May in the Waimea Room.
Since its launch at INTERGEO 2017 in Berlin, the revolutionary new Leica GS18 T has been making headlines as the greatest innovation for surveyors for years. Read more. Don't miss the opportunity to experience the world's fastest GNSS RTK Rover for yourself and see what the fuss is all about.
View the full NZIS Conference 2018 programme.
Register Now – early bird rates for members and non-members will end on Monday, 9th April.
SHARE THIS ARTICLE