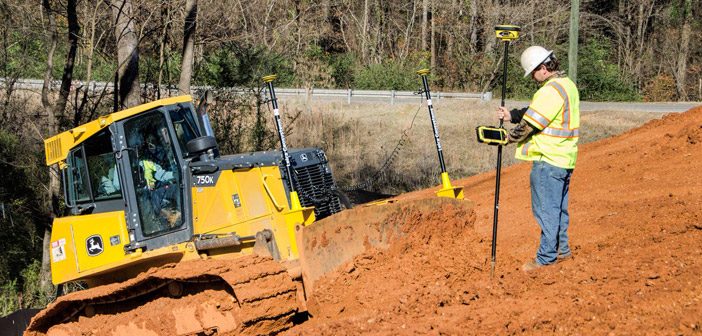 New Sites Announced!
We're pleased to announce two more new sites have been added to our SmartFix Network. The two new stations are now active in Dargaville and Oamaru bringing our total stations across NZ to 83.
The Hamilton site was also upgraded, going from GPS/Glonass to full GNSS (GPS/Glonass/Galilieo/Beidou).
We're well on the way to achieving our mission of 100% NZ coverage with over 800 users accessing the SmartFix Reference Station Network.
SmartFix Network – Full Site List:
NORTH ISLAND
SOUTH ISLAND
Kaitaia
KTIA
Golden bay
GLDB
Whangarei
WHNG
Takaka Hill
TKHL
Dargaville
GSDR
Nelson
NLSN
Managawhai Heads
GSMH
Stoke
GSNL
Warkworth
WARK
Blenheim
GSBN
Shelly Beach
GSSB
Wairau Valley
WRAU
Whangaparaoa
AUCK
Cape Campbell
CMBL
Albany
GSAL
Westport
WEST
Unitec
GSUT
Clarence river
GSCL
Beachlands
GSBL
Kaikorua
KAIK
Coromandel
CORM
Hamner
HANM
Auckland Airport
GSAA
Hokitika
HOKI
Takanini
GSTN
Lake Taylor
LKTA
Thames
GSTH
Cheviot
GSCV
Waiuku
GSWI
Amberly
GSAM
Waihi
GSWH
Oxford
GSOX
Te Kauwhata
GSTK
Yaldhurst
YALD
Hicks Bay
HIKB
Marble Point
MRBL
Tauranga
TRNG
Mairehau
GSJV
Hamilton City
GSHT
Christchurch City
GSCC
Hamilton
HAMT
Methvern
METH
Cambridge
GSCA
McQueens Valley
MQZG
Whakatane
WHKT
Little River
GSLI
Rotorua
GSRO
Ashburton
GSAB
Maho
MAHO
Mount John
MTJO
Reporoa
RGAR
Haast
HAAS
Aratiatia Dam
ARTA
Twizel
GSTW
Gisborne
GISB
Timaru
GSTI
Taupo
TAUP
Waimate
WAIM
New Plymouth
NYPL
Wanaka
GSLW
Ohakune
VGMT
Queenstown
GSQU
Hastings
HAST
Oamaru
GSOM
Hawera
GSHW
Alexandra
LEXA
Wanganui
WANG
Mavora Lakes
MALV
Dannevirke
DNVK
Dunedin
DUND
Palmerston North
GSPN
Gore
GSGR
Levin
LEVN
Balcultha
GSBA
Waikanae
GSWK
Puysegur Point
PYGR
Paekakariki
PAEK
Bluff
BLUK
Waiarapa
WRPA
Avalon
AVLN
Tarawhiti
TRWH
Barton Hill
BTHL
Wellington
WGTN
Access to these stations is available for SmartFix subscribers using any brand of GNSS equipment.
In addition, we have a number of private reference stations installed specifically for infrastructure or development projects across the country. There are even two offshore stations at Scott Base in the Antarctic and the Chatham Islands!
If you have any questions about SmartFix please call our dedicated team on 0800 453 422.
---
Register Now For Your SmartFix Free 30 Day Trial
Thinking of joining NZ's Most Extensive GNSS Reference Station Network?
Now you can try it for free for 30 days with no obligation and no credit card required.

---
SHARE THIS ARTICLE