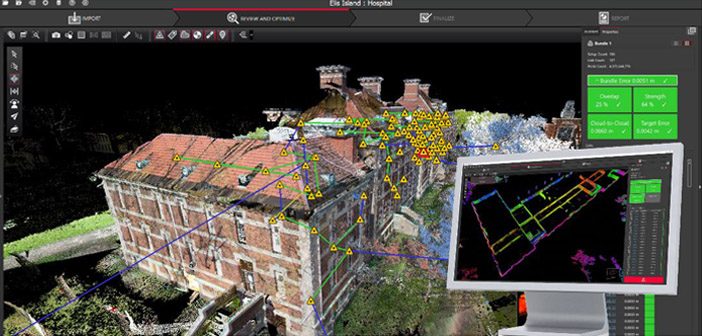 Join us for the second in our series of HDS webinars designed specifically for Leica users across Australia & New Zealand:
Webinar #2: What to consider for your QA/QC workflows in Cyclone REGISTER 360
This webinar discusses the fundamental QA/QC processes in Cyclone REGISTER 360 and demonstrates methods of combining pre-registered and unregistered project data. The session will demonstrate features within Cyclone REGISTER 360 that can be used in quality control procedures and how this can benefit downstream users.
The 1-hour webinar is for both existing and new users. Existing users can consolidate their knowledge on Leica Geosystems reality capture solutions and new users can learn how to realise productivity gains with Leica Geosystems reality capture solutions.
Gregg Franz, Reality Capture Manager at Leica Geosystems and Tim Jervis, Building Construction BDM at Global Survey will cover the following topics:
An in-depth overview of the fundamental QA/QC processes in Cyclone REGISTER 360.
Tips on interrogating a data set.
Using Leica Cyclone REGISTER 360 software and the Leica Geosystems Universal project file (LGS) file to amplify productivity gains and simplify the QA/QC processes.
Combining pre-registered and registered data on projects for more powerful and flexible workflows.
New Zealand case study: Survey Worx outline their architectural, civil and construction workflows.
Skill level: Beginner to intermediate
Date: Thursday 9 May 2019
Time: 15:30pm – 16:30pm NZST
---
This webinar has already taken place but the recording is now available.
---
SHARE THIS ARTICLE