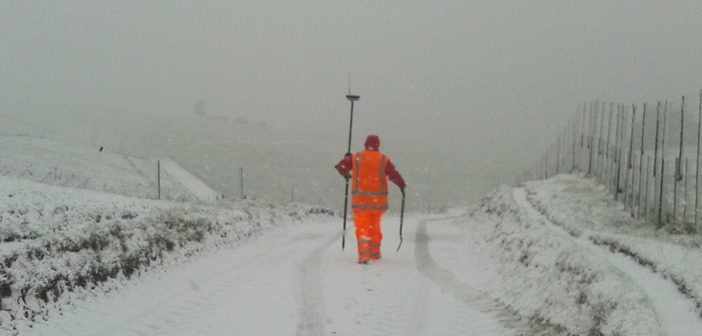 When you're in the middle of nowhere in extreme conditions you need equipment you can rely on. One of our customers got caught out by the severe central North Island weather this week but told us their Leica GS14 was working just fine even when piled high with snow!
Nicholson Surveying are based out of Putaruru, their surveyor told us "We were up the back of Taupo at 660m, we could see the lake to start with but then could see the black clouds rolling over, that produced plenty of the white stuff".
The equipment kept working even though the surveyors had to pull out for health and safety reasons.
Looks like the snow came in fast…

Leica Geosystems survey equipment is designed, built and tested for extreme environments. Good to see the equipment standing up in the field against everything NZ's weather has to throw at it!
SHARE THIS ARTICLE