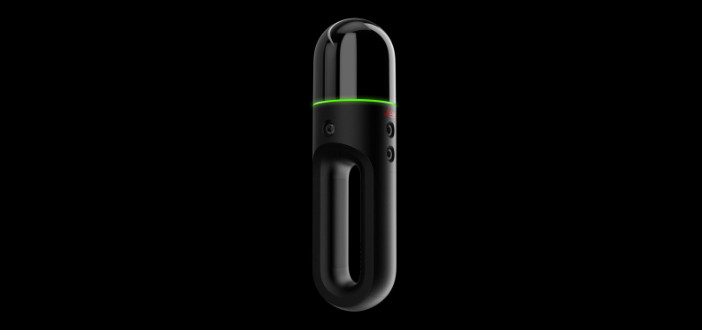 We're excited to welcome the newest member of the BLK family – Meet the amazing new Leica BLK2GO handheld laser scanner.
This new mobile laser scanner was recently revealed at HxGN LIVE in Las Vegas.
The Leica BLK2GO is designed to scan complex spaces with unprecedented efficiency and speed thanks to a combination of LiDAR, SLAM (simultaneous localisation and mapping) and edge computing technologies, which enables users to expand their reality capture capabilities.
The Leica BLK2GO is a wireless, handheld imaging laser scanner that seamlessly captures 3D environments while the user is in motion, and continuously creates a digital representation of reality in the form of 3D point clouds.
It's compact, handheld design enables a greater degree of mobility, as well as access to spaces and objects that may have been difficult or impossible to scan before. With simple, one-button operation and a lightweight design, it is a powerful laser scanner that's incredibly easy to use.
"The BLK2GO is a major leap in technology and advances the powerful yet simple design of the BLK360 and offers much more speed, efficiency and mobility for users." – Burkhard Boeckem, Chief Technology Officer – Hexagon's Geosystems
Scanning In Motion
With the Leica BLK2GO, surveying teams now have the option to use a hand-held mobile scanner in addition to the solutions they are already using.
Combining two-axis LiDAR with visual SLAM technologies, the Leica BLK2GO has spatial awareness to know where it is and where it has been in space and will accurately follow a user's trajectory while scanning.
When used with the app, users can get live feedback while scanning, check the device status, or do quick data inspection.
"There is simply no other reality capture device on the market that has the mobility of the BLK2GO, nor the ability to capture seamlessly while in motion. We anticipate that professionals and users worldwide will find innovative and exciting new applications in their reality capture projects with the BLK2GO." – Juergen Mayer, President of Reality Capture – Leica Geosystems.
---
The Leica BLK2GO is expected to arrive in New Zealand in October 2019.
Register your interest here:

---
SHARE THIS ARTICLE