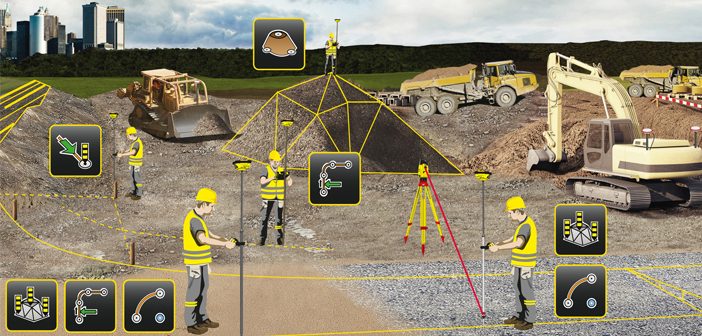 Hiring construction and survey equipment can be the perfect solution if you need a specific instrument short-term or if you want to try the latest technology  in the field for an extended period of time.
Leica equipment hire is a good option if the job is starting soon and you need the equipment calibrated and ready to go quickly.
We hire a full range of Leica survey and construction equipment including GNSS, Laser Scanners and Total Stations for Surveyors, 2D & 3D Leica iCON Machine Control systems and a full range of Lasers, Levels and Locators for Builders and Civil Contractors.
You can even hire the latest and greatest Leica technology!
We have standard instruments available to hire but our fleet also includes the latest innovative technology from Leica including the revolutionary GS18 T for Surveyors and iCON GPS70 T GNSS for construction surveying both with true tilt compensation, the compact BLK360 laser scanner and Leica Ground Penetrating Radar all designed to significantly improve your efficiency.
---
What do you need to hire?
Email us at info@globalsurvey.co.nz for a competitive hire quote or complete this online form.
---
Leica equipment hire FAQs:
How long can I rent equipment for?
We offer daily, weekly, monthly (or long term) rental rates
Why would hiring equipment work for me?
Usually people hire equipment because there are less up-front costs and they can hire exactly what they need for a job. Or they want to road test the latest technology for a period of time on a real job.
Do you service and calibrate hire equipment?
Yes all our hire equipment is regularly serviced and calibrated before every job by our in-house Service Dept.
What's included in my hire cost?
Fully calibrated equipment, help getting set up [if you need it] and technical support from our expert team.
Can I buy the equipment after I've hired it?
Sure can. If you decide to buy equipment after the hire period, we'll rebate a good proportion of the hire costs.
Do you deliver?
Yes, we deliver across New Zealand.
Have another question? Call us on 0800 453 422 to discuss Leica equipment hire
SHARE THIS ARTICLE