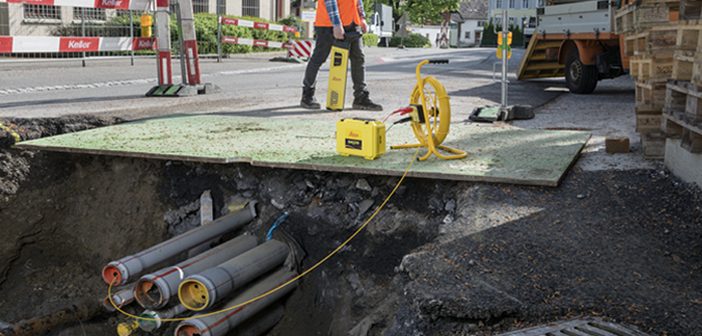 The new range of DD cable locators from Leica Geosystems delivers a complete solution for utility detection professionals or anyone who needs to know where utilities are located.
Choose between the high-tech DD SMART locators with advanced features and superior connectivity and the entry level DD100 series designed to get the job done quickly and easily.
Leica DD SMART Cable Locators
The Leica DD SMART utility locators use industry-leading digital signal processing to automatically detect utilities and underground assets deeper, faster and more accurately than any other system.
The DD230/220 SMART utility locators use on-board locate alerts, video tutorials and automatic locate process to reduce time scanning utilities and to minimise utility damage.
Users can detect buried utilities, transfer and access data remotely to a hosted service for multiple users, across multiple sites to manage site activities. The DD SMART utility locators are designed with the latest Bluetooth technology, providing a wire-free connection to field controllers and mobile phone devices.
---
"We developed the new DD SMART utility locator series with the latest Digital Signal Processing technology so users can identify the smallest utility signals, even in congested areas, in an intuitive and automated way". Andrew Allen – Product Manager, Leica Geosystems.
---
Leica DD100 Series Cable Locators 
The Leica DD100 Series features advanced automatic controls making it easy-to-use, requiring minimal user experience. When used in conjunction with DA220 or DA230 signal transmitter or range of accessories, the DD120 and DD130 achieve improved accuracy and depth estimation.
Automatic Pinpointing
Both DD SMART and DD100 series come with automatic pinpointing, meaning you no longer need to manually adjust the sensitivity of your cable locator. Automatic pinpointing ensures you're using the optimum sensitivity for the environment you are detecting. This reduces the likelihood of human error and enabling easier and more efficient cable and pipe locating, which ultimately saves you time and money.
SHARE THIS ARTICLE