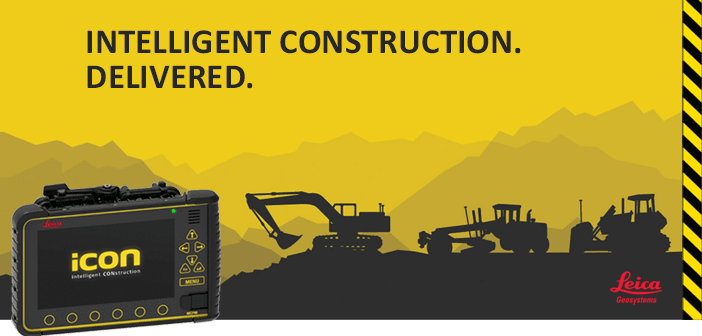 The next generation of machine control.
The civil construction industry is embracing intelligent construction to deliver increased productivity and improved safety. Digitisation enables projects to be completed on time, on budget and to the highest specifications.
Intelligent construction enables contractors to make business decisions based on real-time data analysis and productivity reporting.
Leica Geosystem's world-class technology spans the entire construction lifecycle and includes solutions for design, site positioning, laser scanning, UAV's, machine control and much more delivered in an intuitive offering tailored to all levels of users.
     

NEW Leica MCP80 control panel

The next generation of machine control hardware from Leica Geosystems combines advanced technology with simplicity.

The all new MCP80 control panel is a cutting-edge technology platform, future-proofed to protect your investment.

This single hardware platform works across all makes and models of construction machinery and shares data seamlessly between mixed fleets.
With you every step of the way.
Our expert team deliver the service and support you need, when you need it. We have the technical expertise and experience to deliver prompt, high-quality support that minimises your downtime and keeps you working.
Our industry-leading service and unparalleled support takes care of the installation, calibration, training and maintenance of all equipment, so you can focus on what you do best.
Put the rugged MCP80 panel to the test. Request a demo.

SHARE THIS ARTICLE