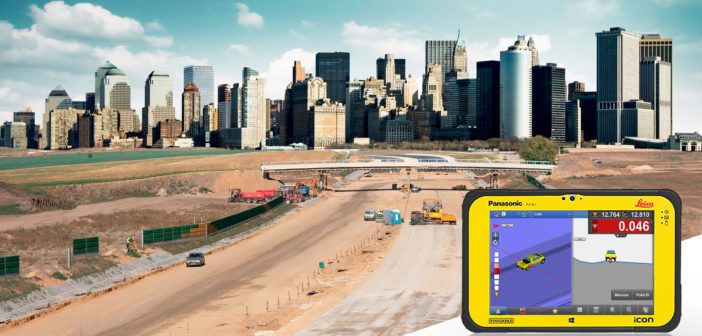 Introducing iCON Site Field Software.
Time and costs are constant pressures on the modern work site with the knock on effect of making productivity paramount and multi-skilled personnel key to improving efficiency. Some tasks which were previously conducting solely by surveyors are now being done by site workers to save time and minimise delays.
The Leica iCON Site field software offers unmatched simplicity for construction. Daily construction tasks such as stakeout of points, lines, slopes, calculation of stockpile or pit volume and roading stake-out can all by easily completed by one person.
Designed specifically for construction and with tailor made workflows and dedicated positioning sensors it's sure to be advantageous for any time-sensitive project. In addition to the construction surveying tasks it can also be used for basic machine guidance and has a vehicle foreman configuration.
7 reasons you should demo Leica iCON Site:
Multiple 3D views.
Very easy-to-use after a short training session.
Customise your construction workflows and select tasks for different applications.
Uniquely allows you to visualise and use BIM data in the field.
Use the same software, controller and sensors for off-machine and entry level machine guidance.
Runs on a field controller or directly on a manual or robotic total station.
Integrates seamlessly with all iCON TPS and GNSS sensors.
Keeping It Simple
Before the release of iCONstruct field software back in 2012 there was very little available in the way of easy-to-use construction surveying software. Leica Geosystems have succeeded in keeping the iCON Site solution simple by reducing functionality to the essentials without making the product restrictive and designed around your onsite construction tasks. They've succeeded in digitising construction workflows and enabling construction site workers to use state-of-the-art positioning technology to accelerate their project.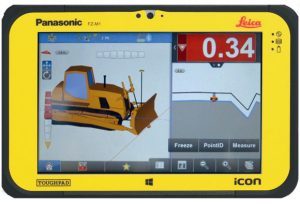 The NZ Connection
We're quite proud of our part in the iCON Site story. Leica developed the iCON Site field solution for use on machinery based on our feedback from the NZ market.  Now it's been launched globally and the rest of the world gets to benefit from our very own civil construction customers' insights. Watch the video.
As a key partner in the development of iCON Site, we have a deeper understanding of not only the features and benefits of this product, but also how it is being used by customers in the field.
Email us to demo Leica iCON Site.
SHARE THIS ARTICLE