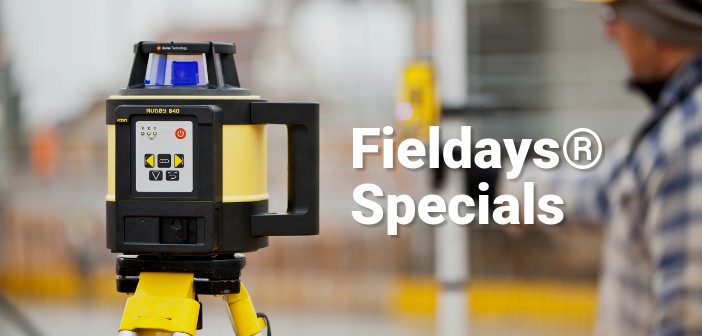 Sorry this promotion has ended.
Don't miss out on future promotions Subscribe Now to receive industry news and product specials straight to your inbox!
We all know Fieldays® is the best time of year to grab a deal…
Come and hit us up for a deal at Fieldays® sites G42 – G44 or if you can't be there talk to us on 0800 453 422 or send us an email.
Promotion includes construction lasers, grade lasers, pipe lasers, optical and digital levels and cable locators.
Terms & conditions: These Fieldays® 2017 special offers are 15% off all Leica lasers, levels and locators for a limited time and only while stocks last. Promotion excludes accessories purchased separately and Leica DS2000 GPR.
SHARE THIS ARTICLE