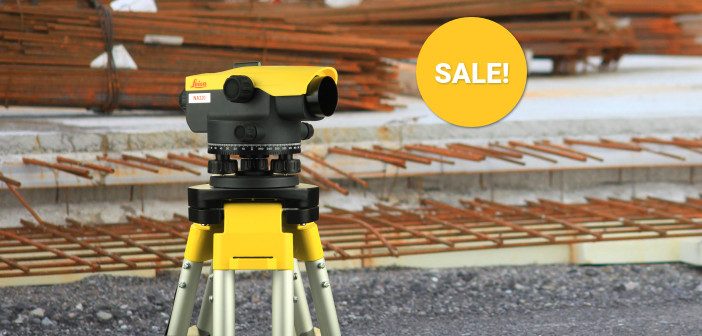 Sorry this promotion has ended.
Don't miss out on future promotions Subscribe Now to receive industry news and product specials straight to your inbox.
Spring is sprung and we have these great Leica construction technology special offers!
LEICA DISTO D1

Easy to use laser measuring device
Range up to 40m / Accuracy up to 2mm
FREE Smartphone floor plan app

LEICA LINO L360 CROSS BEAM LASER

360° horizontal line close to floor level
180° vertical line
1.5mm @ 5m horizontal accuracy

LEICA NA320 OPTICAL LEVEL PACKAGE

20x magnification / std deviation 2mm
Air-damped compensator
Includes leveling staff and tripod

LEICA RUGBY 620 PACKAGE

Slope matching up to 8% in single axis
Rod eye digital 160 receiver
Aluminium tripod & leveling staff

LEICA DIGICAT 500i CABLE LOCATOR

Depth detection
Easy to use with auto controls
Designed to reduce human error

LEICA SPRINTER 150 DIGITAL LEVEL PACKAGE

Easy to use – aim, focus, measure
Reliable and accurate
Includes aluminium tripod & leveling staff
We're here to help, contact our showroom on 0800 453 422 for expert advice on all Leica construction technology products.
SHARE THIS ARTICLE