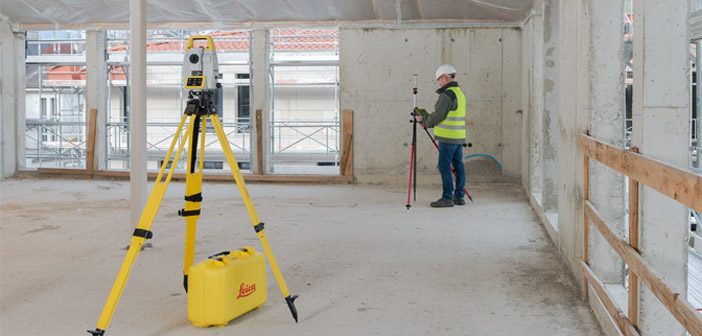 NEW Leica iCON iCT30
The new Leica iCON iCT30 is an entry-level construction layout tool built for one-person layout tasks, it's designed to increases productivity by minimising labour time and errors, while increasing accuracy and speed.
With a measurement range of up to 80m and an angular accuracy of 9 seconds of arc, the Leica iCON iCT30 meets most requirements for layout applications. Forget about disturbances such as reflections, interruptions of line of sight or congestions that slow down the layout process.
Construction Layout Tool Features:
Increase productivity due to one-person operation of the Leica iCON iCT30
Layout lines for various foundation, structure and building exterior applications
Layout interior drywall and insulation installations
MEP layout of hanger locations for HVAC and duct work, inserts and slits for sheet metal work
Fully automatic layout routines of points on floor or ceiling and lines for pipe wall penetrations
Effectively do as-built checks and control measurements in vertical construction
---
Digitise Your Construction Layout Process
It's time to embrace digital construction with the Leica intelligent construction iCON range. Replace old time-consuming methods with technology designed to speed up the process and deliver superior accuracy.
Leica have developed the iCON iCT30 specifically as an entry-level tool for contractors wanting to digitise the construction layout process and reap the productivity rewards that modern technology offers. This tool is designed so you can layout more points per day, speeding up the construction process.
It combines seamlessly with Leica iCON Build field software to deliver an easy-to-use and affordable solution.
"The new construction layout tool is part of the iCON portfolio for Building Construction and is integrated into iCON build construction-tailored software offering streamlined use of fully rendered models in .IFC format."  Shane O'Regan, iCON Product Expert – Leica Geosystems. 
---
---
SHARE THIS ARTICLE