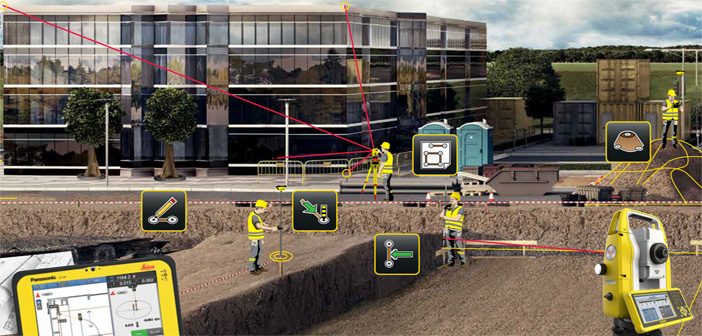 Straightforward Software Design
Leica iCON Build is custom built for the vertical construction industry with workflows applicable to a wide range of tasks, from ground preparation all the way through to fit out and construction validation. Its intuitive user interface offers simplicity without compromising on function, all in a language targeted towards construction professionals.
Digitise your construction layout for improved speed, performance and accuracy when you carry out positioning related tasks with this easy-to-use solution.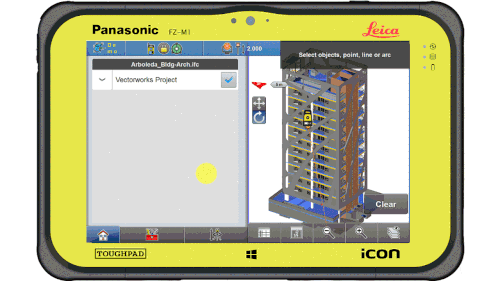 The iCON software is consistent across Leica's entire range of construction total stations and GPS, meaning that you only ever need to learn one piece of software, regardless of the instrument you're using.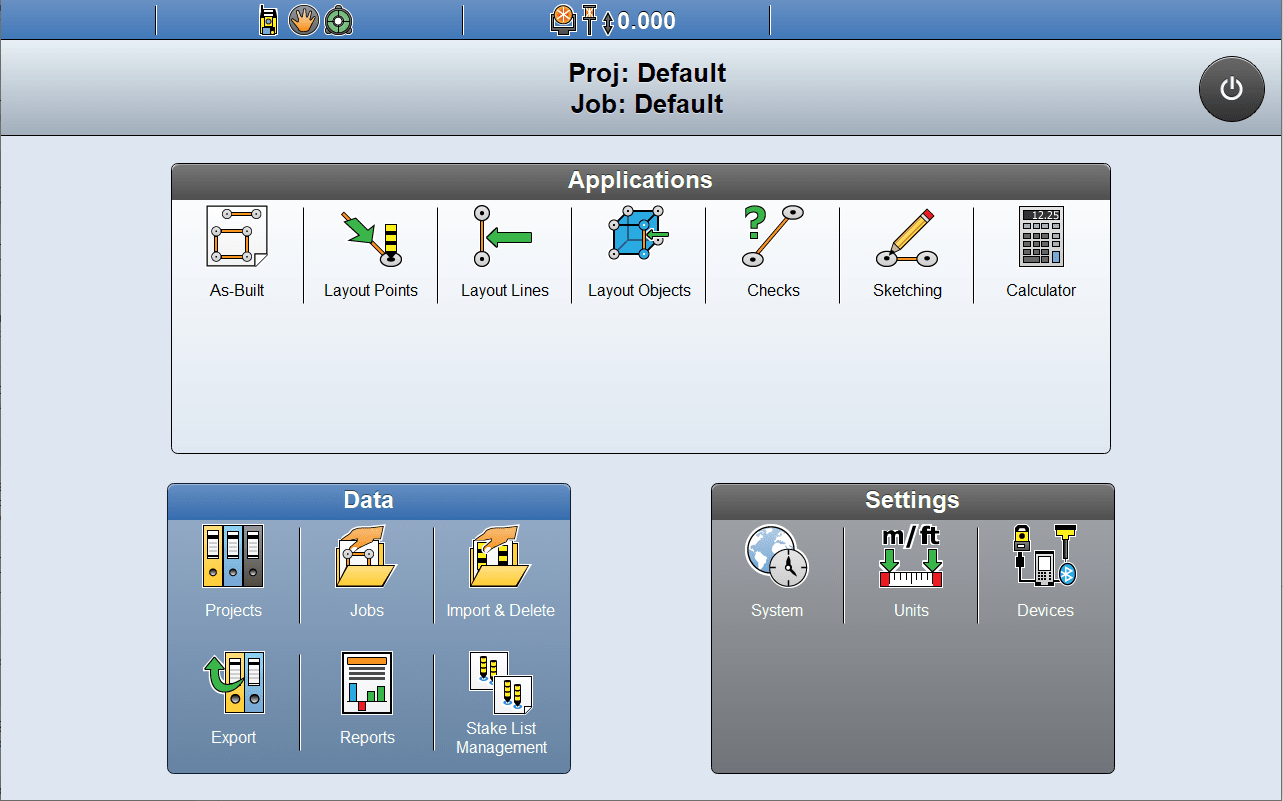 Leica iCON software is split into three areas:
Settings area, used for device connectivity as well as system and unit settings.
Data area, which is used for all your data management, including the creation and management of projects, import and export of data and some on board reporting functionality.
Applications area, is what we use to carry out our site work.
In this article, we'll look at how these different applications can be utilised on the job site.
---
Digitise your Construction Layout
Asbuilt
The Asbuilt application is used for all your data collection processes, this may be measuring points on a slab for a flatness analysis or the validation of asbuilt walls. All of your onsite measurement documentation processes (measuring what's there) can be carried out through this function and then simply exported for downstream consumption.
Layout Points
The Layout Points application is used for placing points from your design onto site. This could be the location of pile caps, hangers, anchor bolts, inserts or drill locations etc. Simply select the point that needs to be laid out and then follow the directions to the point location and mark it out.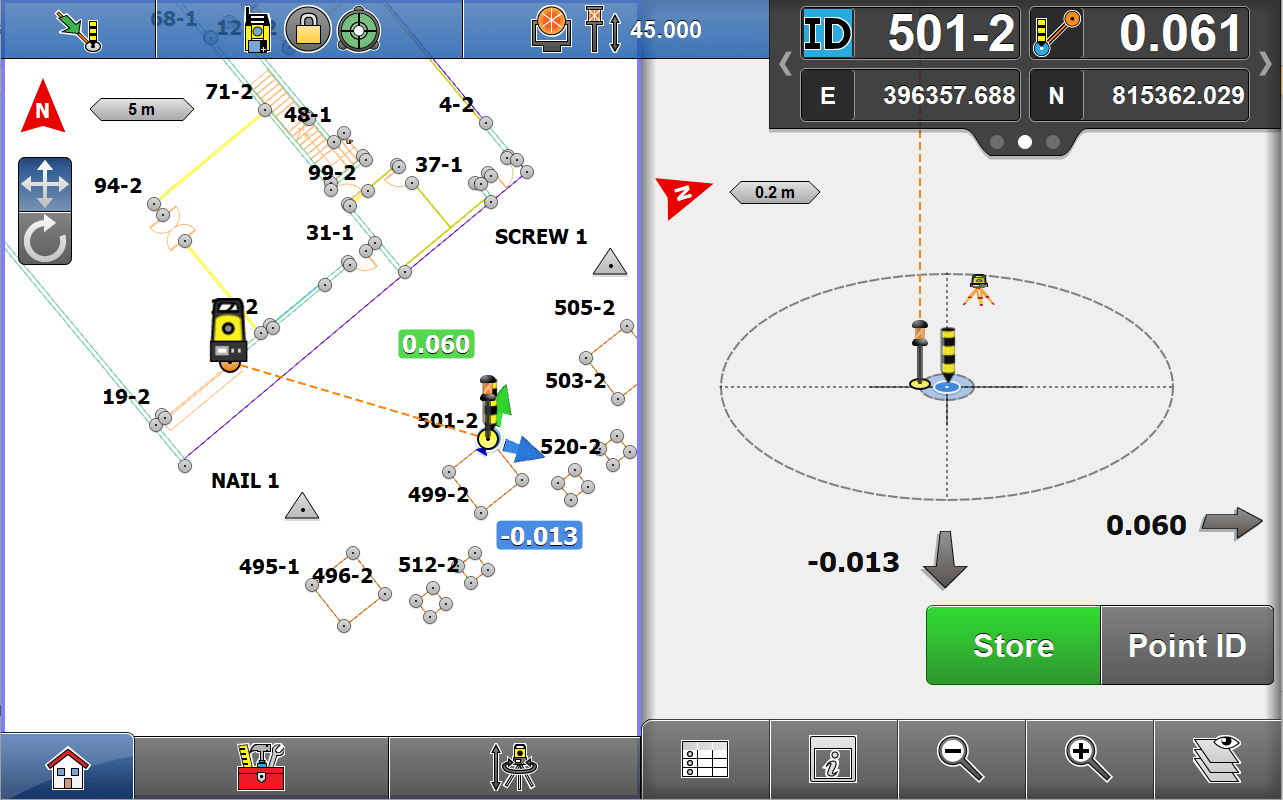 Layout Lines
The Layout Lines application uses the same simple procedures as the Layout Points application, but instead it will direct you to any point along the length of the selected line. This is the ideal tool for placing formwork, stud locations or HVAC and piping runs etc. Handy tools such as layout parallel to a line or perpendicular to a line also makes the process of setting out gridlines or lines and offset a breeze.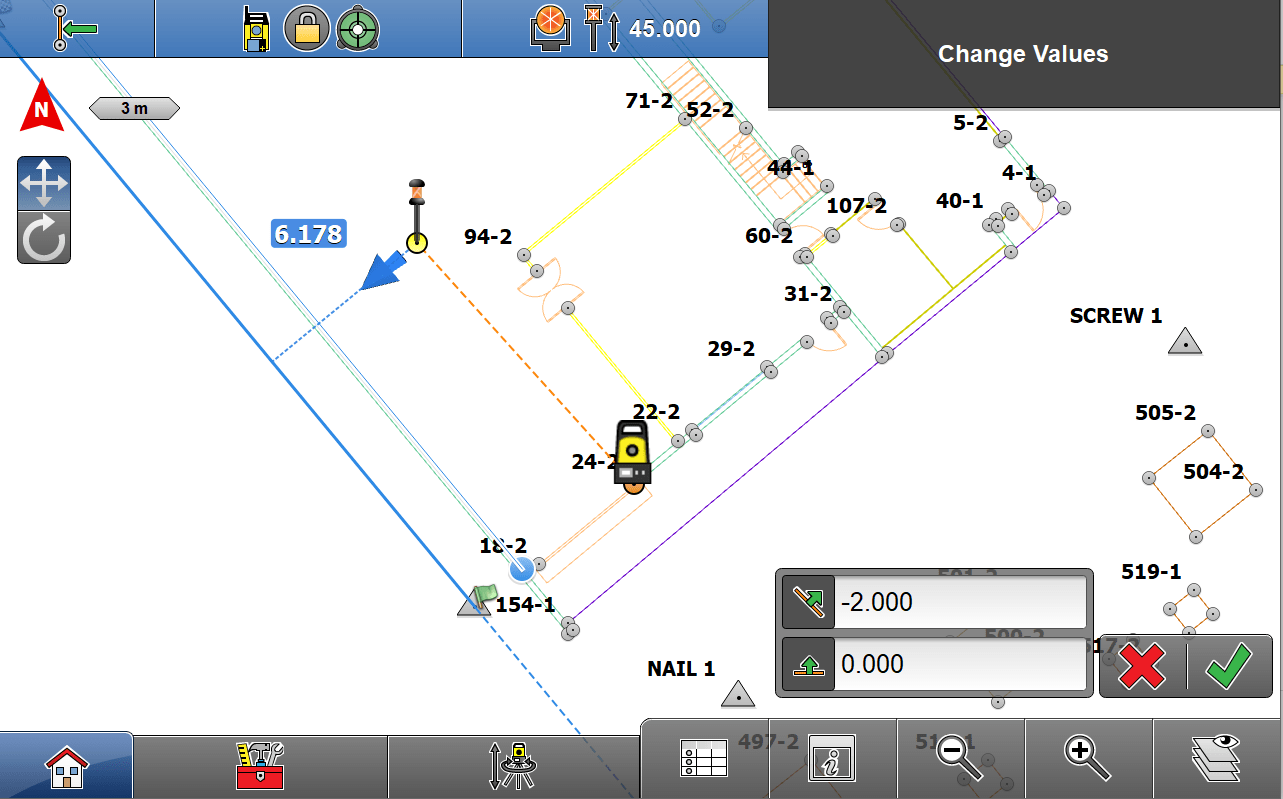 Layout Objects
Layout Objects is used if you want to set out from 3D modeled information. This can be imported into the project as an IFC file and then used for setout purposes. This can maximise the integrity of the data, some of which can be lost when designs are converted from 3D to 2D for laying out. It also allows for site crews to visualise a fully rendered model of what they are building, this can help mitigate some common sense errors that can occur as a result of not understanding a 2D drawing.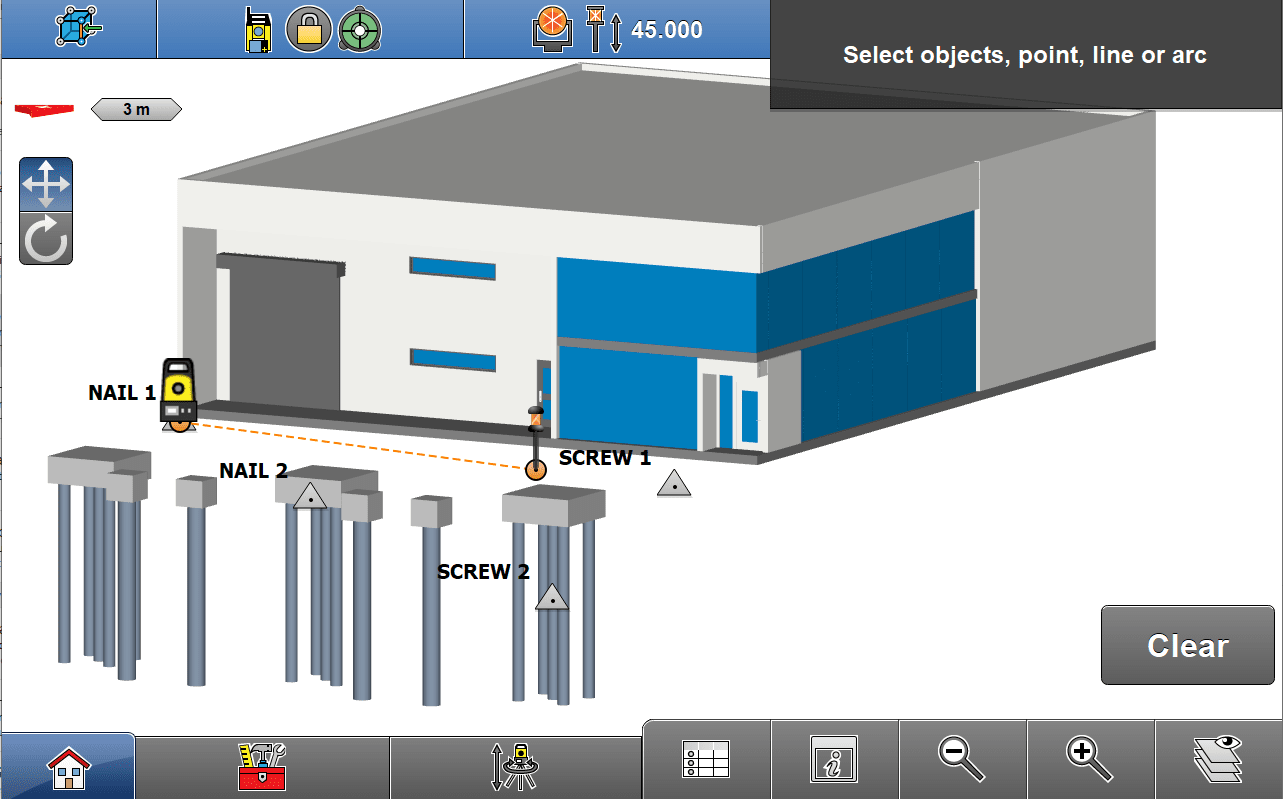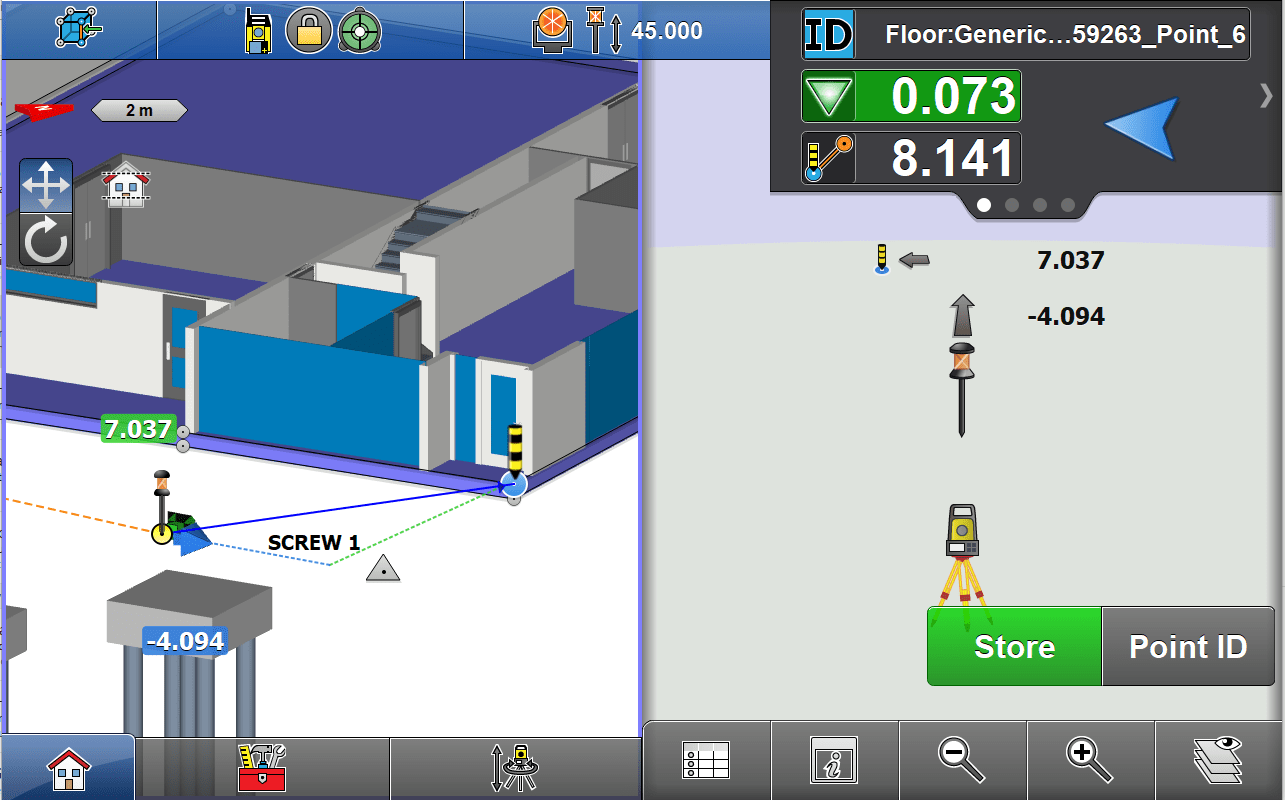 Checks
The Checks application can be quickly used to check distances, angles and block volumes while on site. This is ideal for quickly calculating required concrete volumes, checking diagonals or simply peace of mind checks.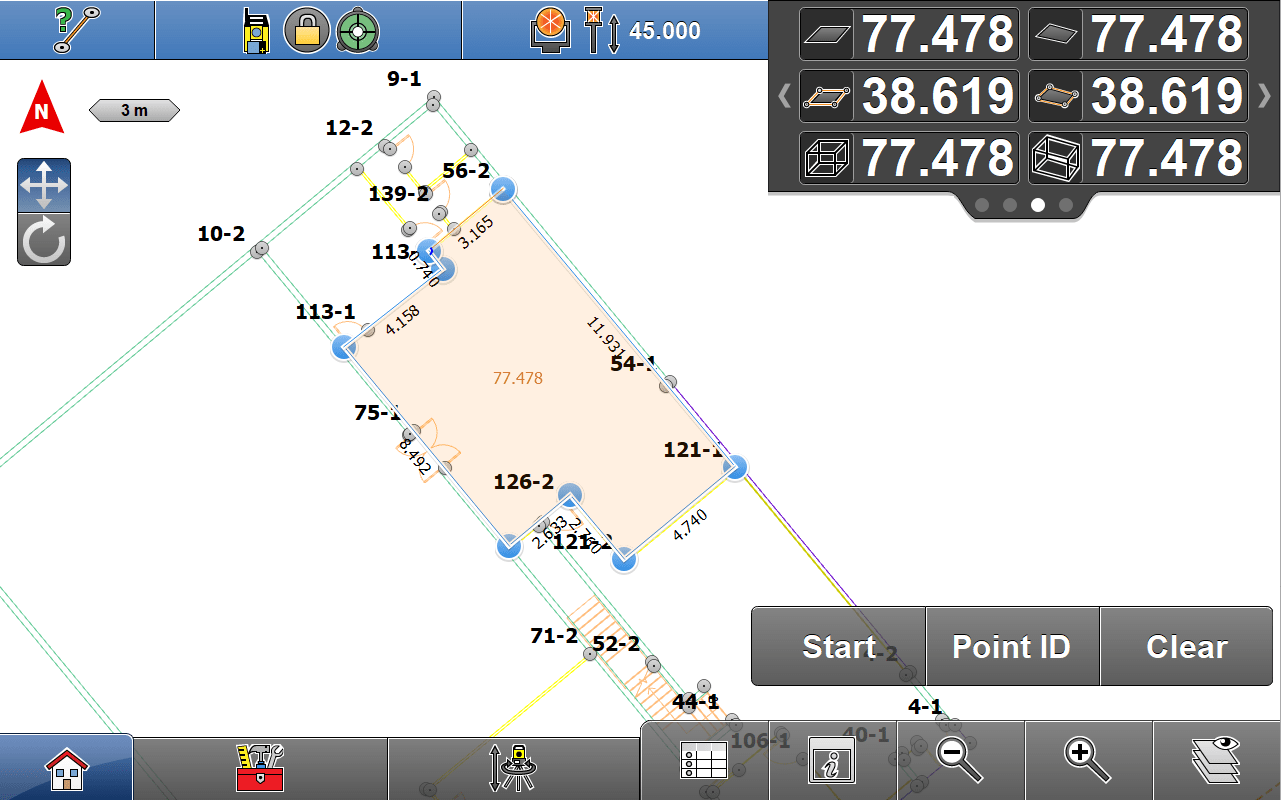 Sketching
The Sketching application can be used to create new design data while on site. This ranges from simply sketching a quick floor plan to segmenting lines, arcs or placing centre points in circles. Using these tools you can add necessary information to your provided designs, or simply create a design onboard for laying out.
This completes the range of tools available to carry out a vast array of measuring processes onsite. There are additional applications available to help assist with more specific processes. Slopes, Volumes and Cut & Fill apps are available should these processes make up part of your daily routine.
In this way the Leica iCON platform is customisable so that you can maximise your productivity on site with the most efficient configuration for the work that you do.
---
Leica iCON Build is a straightforward software designed to digitise your construction layout process, save time and improve productivity. Here at Global Survey we offer training and unparalleled support to all our customers. Contact us to find out more:
---
SHARE THIS ARTICLE