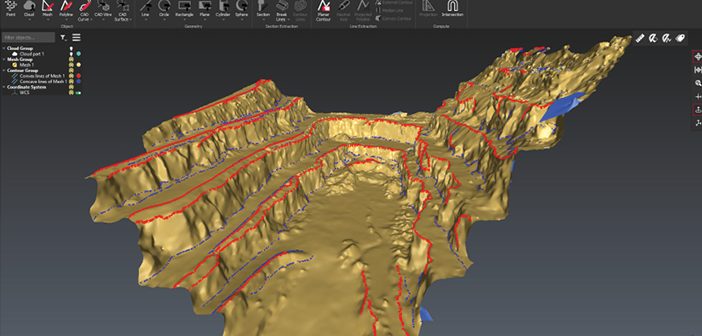 What's new in Leica Cyclone 3DR, the all-in-one deliverable solution
Leica Cyclone 3DR is a seamless extension of the Cyclone product family which works hand in hand to take users from field data collection with Cyclone FIELD 360 through registration in Cyclone REGISTER 360 and deliverable creation in Cyclone 3DR.
Leica Cyclone 3DR has taken the popular features of 3DReshaper and re-imagined them with a simple, new interface based around common workflows. In partnership with C.R Kennedy, this webinar will demonstrate the latest features integrated into Leica Cyclone 3DR and address some of the most commonly asked questions from our 3DReshaper community.
Topics covered in this webinar include:
Overview of Cyclone 3DR packages
Overview and demonstration of new features in Leica Cyclone 3DR such as IFC and Revit input
Demonstrating CloudWorx workflows
Curve line extraction and ground extraction
Texturing demonstration
Top tips that you can adopt to use Leica Cyclone 3DR more efficiently
Experience level: This webinar is suitable for beginners through to more advanced users.
This webinar is for existing Leica Cyclone 3DR or 3DReshaper users that want to stay in the know about the latest features and how to work more efficiently, or those considering and evaluating Leica Cyclone 3DR and would like to know more about Leica Cyclone 3DR.
Presenters:
Jennifer Ludwig
Software Application Engineer, C.R Kennedy
Gregg Franz
Reality Capture Segment Manager, Leica Geosystems
Date: Tuesday, 10 December 2019
Time: 3.30pm NZDT [12:30 PM AEST]
---
Missed this webinar? Catch up by watching the recording here:

---
SHARE THIS ARTICLE