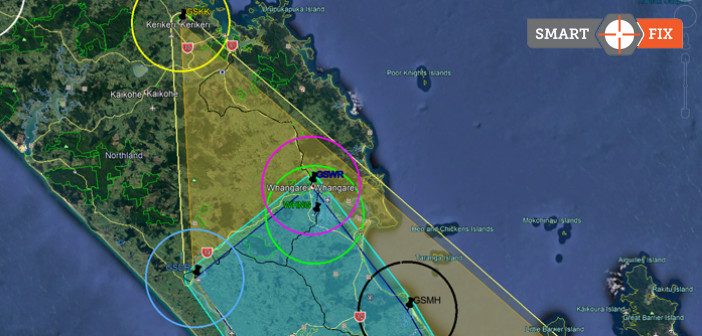 It is exciting to be able to continue to grow the SmartFix reference station network.
In the last few weeks two new stations have been made active in Kerikeri (GSKK) and Whangarei (GSWR).
The GSWR has been established to help overcome some of the problems associated with the location where WHNG is located. There are pine trees and they are growing rapidly, partially blocking the view of the sky and restricting the number of satellites it can access. WHNG will still be available as a single site correction.
South Islanders can also look forward to 2 new SmartFix stations coming online at Alexander and Ranfurly in the next few weeks.
We're getting closer and closer to achieving our mission of 100% NZ coverage.
Access to these stations is available for SmartFix subscribers using any brand of GNSS equipment.
If you have any questions about SmartFix please call our dedicated team on 0800 453 422.
---
SmartFix is NZ's most extensive GNSS Reference Station Network delivering:
– cm level real-time kinematic corrections in NZ GD2000
– post-processing solutions
– sub-meter GIS corrections
View live location info on current SmartFix stations.
---
Interested in joining SmartFix?
Try it free for 30 days with no obligation and no credit card required.

SHARE THIS ARTICLE